The Mediterranean has always captivated adventurous souls seeking the ultimate yachting experience. With its azure waters, picturesque coastlines, and rich cultural heritage, this stunning region offers a plethora of unforgettable destinations for yacht enthusiasts. At Direct Berth, we are your trusted partners in navigating the Mediterranean's enchanting waters. Our expertise in providing unparalleled yacht services and access to premium berths ensures that your Mediterranean voyage will be nothing short of extraordinary.
Captivating Mediterranean Destinations
The Mediterranean is home to a myriad of luxury destinations that entice yachting connoisseurs from around the globe. Let's explore some of the most sought-after destinations in this mesmerizing region, each offering its own unique blend of natural beauty, cultural charm, and exceptional yacht services.
Luxury Yachting in the West Mediterranean
When it comes to luxury yachting, the West Mediterranean shines with its captivating allure and glamorous ports of call. Here are some of the must-visit destinations in this region: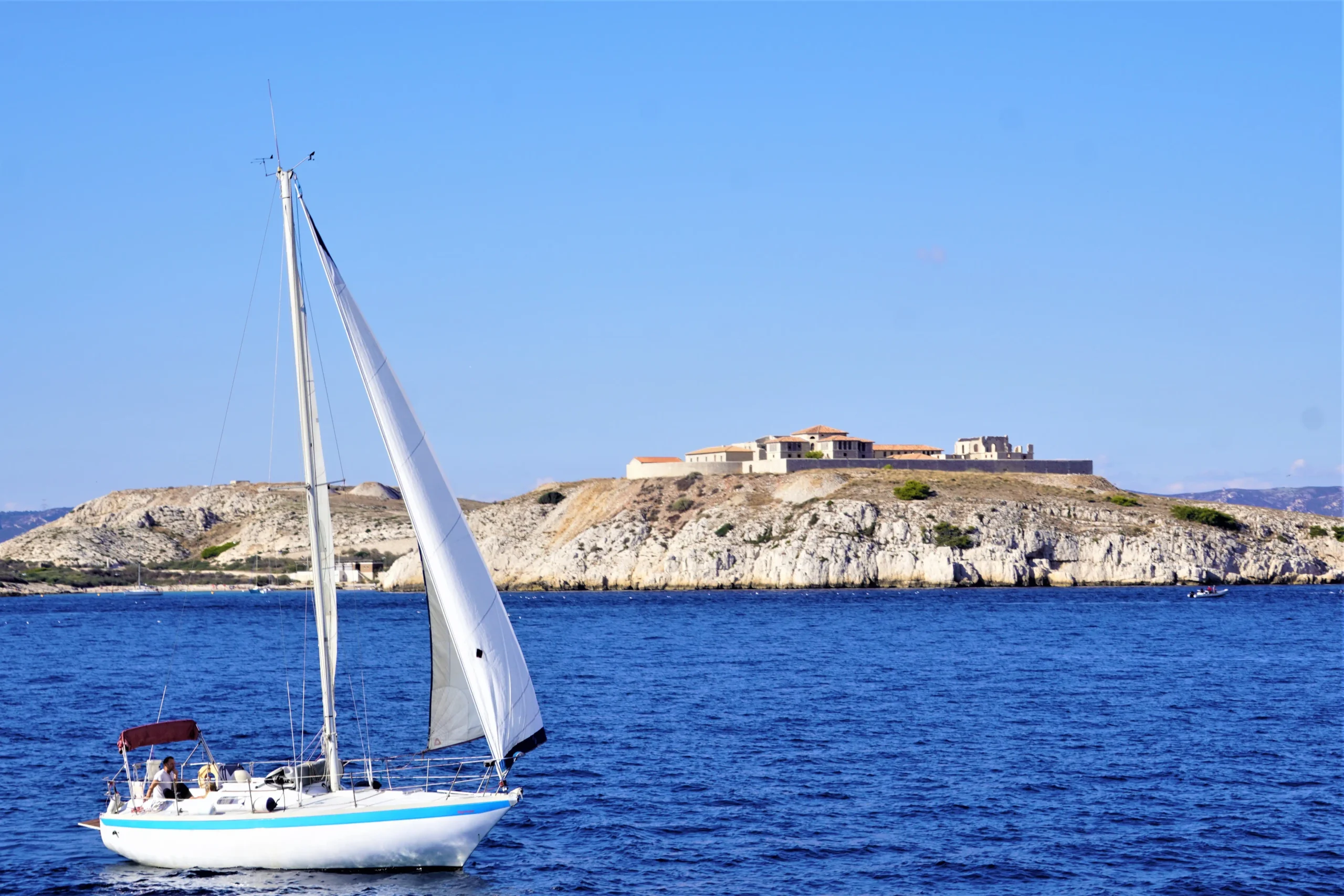 Mallorca, Spain
Mallorca, the crown jewel of the Balearic Islands, beckons with its stunning coastline and vibrant yachting scene. Two marinas stand out in this Mediterranean paradise:
Palma de Mallorca: The Gateway to the Mediterranean
Palma de Mallorca is a bustling cosmopolitan hub, offering world-class marina facilities, chic waterfront promenades, and a vibrant nightlife. It serves as the perfect starting point for your Mediterranean adventure.
Port Adriano: A Stylish Marina Retreat
Designed by renowned architect Philippe Starck, Port Adriano exudes elegance and exclusivity. This sophisticated marina boasts state-of-the-art facilities, luxury boutiques, and fine dining establishments, creating a haven for discerning yacht owners.
Ibiza, Spain
The island of Ibiza, known for its lively atmosphere and stunning natural beauty, is a magnet for those seeking vibrant island living. Explore these renowned marinas on the island:
Marina Ibiza: Vibrant Island Living
Marina Ibiza offers a captivating blend of bustling energy and luxurious tranquility. With its prime location in the heart of Ibiza Town, Marina Ibiza provides easy access to the island's vibrant nightlife, pristine beaches, and trendy beach clubs.
IGY Marina Ibiza: Luxury Redefined
IGY Marina Ibiza sets the standard for opulence and world-class services. Located in the prestigious Marina Botafoch, it offers exclusive berths for superyachts and grants access to an array of high-end amenities, including gourmet dining options and chic boutiques.
Tuscany, Italy
Tuscany's timeless beauty extends beyond its rolling hills and historic cities. Along its picturesque coastline, you'll discover different captivating marinas such as:
Marina di Scarlino: A Haven of Beauty and Tranquility
Marina di Scarlino or Baie di Scarlino, located in the Gulf of Follonica, is renowned for its modern facilities and enchanting natural surroundings. With its breathtaking views and exceptional hospitality, Marina di Scarlino provides a true haven of beauty and tranquility for yacht enthusiasts.
Unforgettable Yacht Adventures in the East Mediterranean
The East Mediterranean boasts a wealth of enchanting destinations that enthrall and inspire. Let's explore some of the must-visit locations in this alluring region: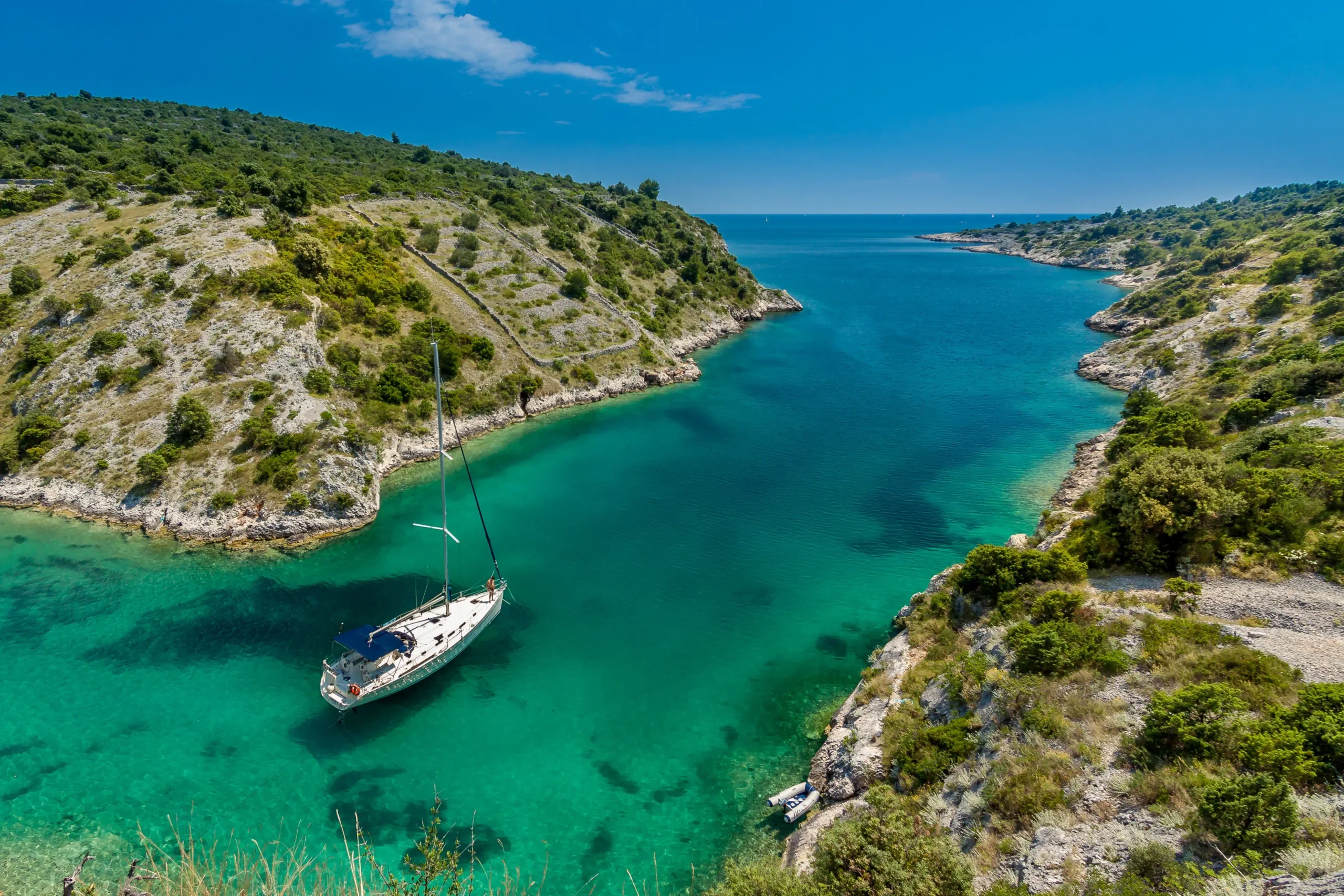 Sardinia, Italy
Sardinia, with its pristine beaches and azure waters, is a Mediterranean gem. Discover the following marinas that offer an exquisite yachting experience on the island of Sardinia:
Marina Di Portisco: Your Gateway to the Mediterranean
Marina Di Portisco welcomes yacht owners to a paradise of natural beauty and unrivaled hospitality. Nestled in a picturesque bay, it provides a perfect starting point for exploring the captivating allure of Sardinia.
Porto Cervo: A Glamorous Haven for Yachts
Porto Cervo, synonymous with luxury and sophistication, is a playground for the elite. Its renowned marina attracts glamorous yachts from around the world, while its vibrant nightlife and high-end boutiques ensure an unforgettable experience.
Montenegro
Montenegro, a hidden gem of the Adriatic, offers unspoiled beauty and a rich cultural heritage. Explore the following marina in this captivating destination:
Porto Montenegro: Where Luxury Meets the Adriatic
Porto Montenegro, nestled in the UNESCO-protected Boka Bay, is a haven for discerning yacht owners. With its state-of-the-art facilities, waterfront residences, and a vibrant village center, it perfectly blends luxury with Mediterranean charm.
Croatia
Croatia's Adriatic coastline is a paradise for yacht lovers, boasting crystal-clear waters and a stunning archipelago. Discover these marinas that serve as gateways to Croatia's natural wonders:
D-Marin Borik: The Vibrant Heart of Croatian Yachting
D-Marin Borik, located in the historic city of Zadar, offers an ideal starting point for exploring Croatia's captivating islands and national parks. Its modern facilities and proximity to the city center make it a convenient and vibrant choice for yacht owners.
D-Marin Dalmacija: A Captivating Blend of History and Beauty
D-Marin Dalmacija, situated near the ancient city of Šibenik, presents a captivating blend of history and beauty. Its idyllic setting, surrounded by lush greenery and azure waters, provides an ideal base for exploring the Adriatic's hidden treasures.
Luxury Yacht Charter Services
Embarking on a luxury yacht charter in the Mediterranean offers unparalleled freedom and exclusivity. Direct Berth provides a comprehensive range of options to ensure a seamless and unforgettable experience. From selecting the perfect yacht berth to arranging personalized and professional amenities, we cater to your every desire, ensuring your journey is nothing short of extraordinary.
Exclusive Yacht Berths and Marina Facilities
Direct Berth offers access to exclusive berths and marina facilities in the Mediterranean's most coveted destinations. Whether you seek a vibrant marina with a thriving social scene or a serene retreat surrounded by natural beauty, our portfolio of premium berths caters to every preference. Enjoy access to world-class amenities, concierge services, and proximity to renowned attractions, ensuring an unforgettable yachting experience.
Seamless Yacht Travel with Direct Berth
At Direct Berth, we understand that every yacht journey is unique, and we pride ourselves on providing personalized and seamless travel experiences. Our team of experts combines local knowledge with a commitment to exceptional customer service, ensuring that your Mediterranean adventure exceeds your expectations. From berth procurement to itinerary planning and on-the-ground support, we are your dedicated partners throughout your yachting journey.
Embark on a Mediterranean Yacht Adventure
The Mediterranean beckons with its timeless beauty, diverse cultures, and enchanting destinations. Whether you seek vibrant nightlife, pristine beaches, or cultural exploration, the Mediterranean offers it all. With Direct Berth as your yachting companion, your journey will be filled with unforgettable moments and unparalleled experiences. Set sail and immerse yourself in the allure of the Mediterranean, where breathtaking landscapes and luxury await at every turn.
Plan Your Mediterranean Yacht Journey with Direct Berth
Planning a Mediterranean yacht journey requires careful consideration and expert guidance. Direct Berth is here to assist you every step of the way. From creating the perfect itinerary to selecting the ideal yacht and arranging mooring services, our team is dedicated to ensuring your journey is seamless and tailored to your preferences. Contact Direct Berth today and embark on an extraordinary Mediterranean yacht adventure.
Are you interested in other locations?
When it comes to securing the perfect yacht berth, Direct Berth extends its expertise beyond the captivating shores of the Mediterranean. Our exceptional services span a multitude of breathtaking locations, each offering its own unique beauty and allure. Whether you set your sights on the enchanting Marinas of Ibiza, the sophisticated Marinas in Italy, or the captivating Marinas of France, Direct Berth remains your steadfast partner in finding the ideal berth for your vessel. Experience the loyalty and unwavering commitment of our team as we guide you through these remarkable destinations. For further inquiries or assistance, our dedicated berth brokers are just one phone call away.
BERTH BROKER
HENK E. VAN EGMOND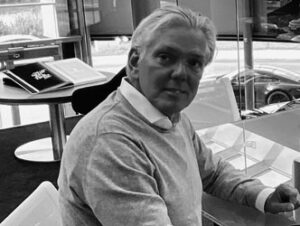 +31 6 53 34 65 26
H.VANEGMOND@DIRECTBERTH.COM
WHY BOOK WITH US?
TRUST & TRANSPARENCY
SEAL THE BEST DEAL
EXTENSIVE KNOWLEDGE
EXCLUSIVE & PERSONAL SERVICE
YOUR ONE-CALL SERVICE