Are you trying to find a yacht berth in Italy? Then Sardinia might just be the perfect location. A fairy tale island located in the middle of the Mediterranean Sea. Direct Berth is active in two different marinas on the island of Sardinia. Both marinas are located on the island's northeast side and close to an airport.
Yacht berths in Sardinia
In the marinas of Sardinia, Direct Berth currently offers you different berth sizes. These berths can vary from 20 meters up to 40 meters in length. All kinds of boats and yachts find their way to marinas, such as the ones on Sardinia, during the summer. Besides finding a good location to moor your yacht, finding the right size berth is crucial. That is where our dedicated Direct Berth team comes in handy. We help you find the perfect berth by sharing our extensive knowledge. We make sure you get the exclusive and personal service you need to buy a berth. That's also why we find trust and transparency one of our core values. Direct Berth is here to help you seal the best deal! Whether the berth is for a luxury yacht, catamaran yacht, sailing yacht, superyacht, or even a mega yacht.
Sardinia
Sardinia is the second-largest island in Italy. The island is known for its stunning beaches with white sand and the bluest sea you can imagine. This long stretch of turquoise water and sandy beaches along the island's northeast coast is called the Emerald Coast or 'Costa Smeralda'. The center of the island consists of mountains and is perfect for hiking. With the amazing food and nature, Sardinia has to offer, it's not a surprise that the island is very popular for tourism. Also, for nautical tourism, Sardinia is a beloved location due to its fantastic location in de Mediterranean. About 13 kilometers up north is the French island Corsica, located. Direct Berth, we want to help you find the perfect berth for your yacht. In the marinas of Sardinia, we have several berths located for different lengths of yachts.
IGY Marina di Porto Cervo
One of the marinas in Sardinia is Marina Porto Cervo, located on the island's northeast side. Besides Marina Porto Cervo's perfect geographical location, this port also provides the necessary ground services you need during your stay. Services such as high-speed fuel pumps, 24/7 surveillance, waste collection, and an on-site boatyard make this marina great to berth your yacht. This marina offers even more amenities like transportation arrangements, exclusive restaurants, and dining and shopping nearby. Besides this marina's beautiful sight and surroundings, there is a lot to do on the island itself. Are you interested in the berths at Marina di Porto Cervo? You can check out our current availability on the website or by contacting us.
IGY Marina di Portisco
At Marina di Portisco they've thought of everything, so you don't have to. This marina is also located on the northeast side of the island. Not too far from the Marina Di Porto Cervo and near the Emerald Coast. The marina offers many different services such as mooring assistance, water, electricity, fuel distribution, garbage collection, weather forecasting, security and surveillance, onboard delivery, and even underwater services provided by divers. They also have a range of equipment you can hire, which you might need when you're moored. If you are interested in the moorings at Marina di Portisco you can take a look at the current availability on the website. You can also contact us by giving us a call or sending an email.
Are you interested in a berth for your yacht? Are Porto Cervo and Marina di Portisco not really what you were looking for? Take a look at one of the other marinas in which we offer several berths for yachts! For example, check out Porto Montenegro or the marinas in Ibiza & Mallorca
Are you interested in other locations?
When it comes to securing the perfect yacht berth, Direct Berth extends its expertise beyond the captivating shores of Sardinia. Our exceptional services span a multitude of breathtaking locations, each offering its own unique beauty and allure. Whether you set your sights on the enchanting Porto Montenegro, the sophisticated Marinas in France, or the captivating Mallorca & Ibiza, Direct Berth remains your steadfast partner in finding the ideal berth for your vessel. Experience the loyalty and unwavering commitment of our team as we guide you through these remarkable destinations. For further inquiries or assistance, our dedicated berth brokers are just one phone call away.
BERTH BROKER
HENK E. VAN EGMOND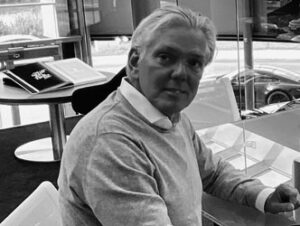 +31 6 53 34 65 26
H.VANEGMOND@DIRECTBERTH.COM
WHY BOOK WITH US?
TRUST & TRANSPARENCY
SEAL THE BEST DEAL
EXTENSIVE KNOWLEDGE
EXCLUSIVE & PERSONAL SERVICE
YOUR ONE-CALL SERVICE