Nestled in the southeastern part of Europe lies the captivating country of Montenegro. Home to the charming capital city of Podgorica, formerly known as Titograd, Montenegro is renowned for its breathtaking mountain ranges that lend it the name "Black Mountain." However, it is the stunning stretch of coastline that truly captivates sailors from around the world. Direct Berth recognizes the inherent beauty of Montenegro and proudly offers the finest moorings for yachts in the renowned Porto Montenegro.
Discover the Enchanting Yacht Berth Destination of Montenegro with Direct Berth
Situated in the picturesque town of Tivat, bordering the Bay of Kotor, Porto Montenegro stands as a testament to natural splendor. This marina is embraced by majestic cliffs, and its glistening waters shimmer under the golden touch of the sun. Nature has truly worked its magic on this idyllic bay. With 450 berths ranging from 12 to 250 meters in length, Porto Montenegro effortlessly accommodates yachts of all sizes. At Direct Berth, we offer an array of berths, ranging from 15 to 80 meters, within the enchanting Porto Montenegro.
A Beacon of Excellence
Porto Montenegro proudly boasts the prestigious 5 Star Gold Anchor award from The Yacht Harbour Association, along with numerous international accolades such as Marina of the Year. The marina has also obtained the UNI EN ISO 14001 certification, a testament to their commitment to environmental protection and quality management. With top-notch services and amenities, Porto Montenegro has earned its reputation as a reliable and extraordinary marina.
Tivat and the Bay of Kotor: An Alluring Experience
Beyond the magnificence of Porto Montenegro, the surrounding area offers a wealth of beauty and entertainment. Indulge in unforgettable culinary experiences at local restaurants or explore the fascinating Buća-Luković Museum & Gallery, showcasing a 500-year-old fortified enclosure crafted by aristocratic families. And when you seek relaxation, the exquisite town beach awaits, providing the perfect haven for leisurely moments during your stay.
Unparalleled Marina Services
Porto Montenegro is dedicated to ensuring a seamless and enjoyable experience for its guests. The marina offers a comprehensive range of services, including:
24-hour yacht assistance
A fuel dock with tax and duty-free fuel
Official port of entry
Onsite customs and immigration center
Onsite provisioning and bonded warehouse
Chandlery and local repair facility
Crew training center with STCW-95 and RYA courses
24-hour security
Wi-Fi and fiber optic internet
Single and 3-phase electricity
Grey and black water disposal
Multilingual marina team
Berths in Porto Montenegro
With a capacity to accommodate 450 yachts, Porto Montenegro provides berths ranging from 12 to 250 meters in length. Direct Berth offers a selection of available berths in this exceptional marina. For detailed information regarding berths and availability, please do contact us.
Direct Berth in Montenegro
At Direct Berth, we currently offer berths for yachts measuring 15, 30, 50, or 80 meters. However, please note that availability and lengths of berths may vary. We continuously update our inventory to cater to different yacht sizes, so even if your vessel is currently outside the offered range, there may soon be a berth perfectly suited to your requirements. We invite you to reach out to us if you are interested in Porto Montenegro or if you have any other inquiries.
Your one-call service
Whether you are looking to buy, rent, or sell a berth in Porto Montenegro, Direct Berth is your trusted one-call service. We are always just a phone call away, ready to guide you through the process or offer expert advice tailored to your needs.
Are you interested in other locations?
When it comes to securing the perfect yacht berth, Direct Berth extends its expertise beyond the captivating shores of Montenegro. Our exceptional services span a multitude of breathtaking locations, each offering its own unique beauty and allure. Whether you set your sights on the enchanting marinas of France, the amazing Balearic Islands, or the captivating marinas in Barcelona, Direct Berth remains your steadfast partner in finding the ideal berth for your vessel. Experience the loyalty and unwavering commitment of our team as we guide you through these remarkable destinations. For further inquiries or assistance, our dedicated berth brokers are just one phone call away.
BERTH BROKER
HENK E. VAN EGMOND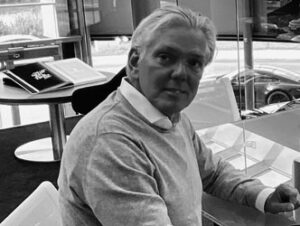 +31 6 53 34 65 26
H.VANEGMOND@DIRECTBERTH.COM
WHY BOOK WITH US?
TRUST & TRANSPARENCY
SEAL THE BEST DEAL
EXTENSIVE KNOWLEDGE
EXCLUSIVE & PERSONAL SERVICE
YOUR ONE-CALL SERVICE