Montenegro
Montenegro is a country located in the southeast of Europe. Montenegro's capital is called Podgorica, formerly it was known as Titograd. Besides the beautiful mountains inland, from which Montenegro gets its name (Black Mountain), Montenegro has a stunning stretched coastline. Therefore, Montenegro attracts sailors from all over the world. Direct Berth recognizes the beauty of Montenegro and therefore offers the best moorings for yachts in Porto Montenegro.
Porto Montenegro
Porto Montenegro is a stunning marina located in Tivat, a town bordering the Bay of Kotor. Porto Montenegro is a well-known bay due to its extraordinary surroundings. Enclosed by impressive cliffs with rippling water that sparkles whenever the sun touches it. Nature really did its magic on this fantasy-like bay. Porto Montenegro is the home of 450 berths that range from 12 meters up to 250 meters in length. This makes it possible to accommodate any yacht currently afloat. At Direct Berth we offer different berths from 15 to 80 meters within Porto Montenegro.
This marina has the 5 Star Gold Anchor award from The Yacht Harbour Association, along with a host of international awards (such as Marina of the Year) and UNI EN ISO 14001 certification (environmental protection and quality management) for a reason. Thanks to the high-quality services and amenities Porto Montenegro provides, they are more than entitled to call themselves a reliable and incredible marina.
Tivat and the Bay of Kotor
As previously mentioned, the area around Porto Montenegro is very beautiful. Besides being beautiful, the area is also very entertaining. You can explore incredible culinary experiences in the restaurants. You can visit the Buća-Luković Museum & Gallery which shows the 500-year-old fortified enclosure built by the aristocratic families. Also, the beautiful town beach is the perfect location to lounge during your stay.
Marina services
Porto Montenegro offers a long list of services to provide its guests with everything they need during their stay.
24-hour yacht assistance
A fuel dock with tax and duty-free fuel
Official port of entry
Onsite customs and immigration center
Onsite provisioning and bonded warehouse
Chandlery and local repair facility
Crew training center with STCW-95 and RYA courses
24-hour security
Wi-Fi and fiber optic internet
Single and 3-phase electricity
Grey and black water disposal
Multilingual marina team
Berths in Porto Montenegro
The marina in Montenegro can easily house 450 yachts. These berths vary from 12 to 250 meters in length. Direct Berth has several berths available within the area. For more information about the berths and availability, please contact us.
Direct Berth in Montenegro
Direct Berth currently offers berths for yachts of 15, 30, 50, or 80 meters. But due to the circumstances, this supply might change. You can always check out our mooring availability within Porto Montenegro.  Not only will the number of berths we have to offer change occasionally, but also the lengths of the moorings can change. Even if your yacht is too small or too large for the berths we currently offer, there may soon be berths available to suit your yacht perfectly. Therefore, we recommend that you contact us if you are interested in Porto Montenegro or if you simply have other questions.
Your one-call service
Whether you're interested in Porto Montenegro to buy or rent a berth or even to sell your current berth, we have got you covered! We are just one call away and ready to help you through the process or just for advice.
Contact Direct Berth
There are several ways to contact us. Not only can you call us anytime, but you can also contact us by emailing or texting us through WhatsApp. Also, there is a contact form available to fill in specific questions. We will always do our best to respond as soon as possible!
BERTH BROKER
HENK E. VAN EGMOND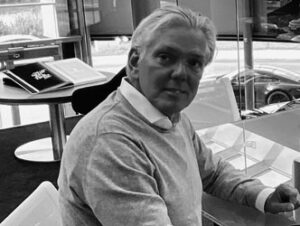 +31 6 53 34 65 26
[email protected]
WHY BOOK WITH US?
TRUST & TRANSPARENCY
SEAL THE BEST DEAL
EXTENSIVE KNOWLEDGE
EXCLUSIVE & PERSONAL SERVICE
YOUR ONE-CALL SERVICE