The Balearic Islands are a Spanish island group in the Mediterranean Sea. This island group consists of about 151 different islands. The largest four islands are Mallorca, Ibiza, Menorca, and Formentera. Because the nightlife and beach clubs are very popular with tourists, the islands are known as international party destinations. At Direct Berth, we think of the Balearics as a beautiful yachting region that has perfect berths to moor your yacht.
Marinas in Balearics
Direct Berth has berths in about nine different marinas located in the Balearics. Within the Balearics, we've specified to the islands Ibiza and Mallorca, because these two are the most popular Balearic Islands. Especially during the summertime, it can be extremely busy on these islands with partygoers and tourists. Therefore, supply and demand are constantly changing within these areas. That also counts for the yacht berth business and explains our choice of many different marinas all over the region.
Ibiza
Ibiza is probably the most famous island with a broad range of tourist types. Besides, the hardcore partiers and the rich hippies also sightseers roam the island. Ibiza's perfect location in the Mediterranean Sea ensures that a lot of yacht and boat owners visit the island during the summer. The most popular marinas on Ibiza are Marina Ibiza and Santa Eularia.
Marina Ibiza is located on the southeast coast of the island next to Ibiza Town. The five-star marina takes care of everything so that you only have to worry about sailing your yacht. They offer all sorts of services such as excellent dock assistance with their team of experts. The marina also helps you with tasks such as finding the right activities nearby and providing necessary tourist information. Marina Ibiza also provides refit and repair services in the shipyard.
Marina Santa Eulalia is located on the east coast of the island just a few kilometers north of Marina Ibiza. This beautiful marina offers its customers all sorts of services to make their stay as comfortable as possible. Besides services such as a gas station, Wi-Fi, and meteorology the marina offers a lot more practical services.
Direct Berth has several berths available in these marinas. If you are interested in the possibilities for Ibiza, you can contact us.
Mallorca
Mallorca is the biggest island in the Balearic. Therefore we, Direct Berth, are active in many marinas all over the island. There are seven marinas where we offer berths for different yacht sizes. If you want to buy a berth you have a lot to choose from if you were thinking about Mallorca. Not only do you have to choose in which marina you would like to stay, but also the concession length can vary per berth. Within each marina, the sizes of the berths can differ from 12 meters up to 75 meters. Discover our berth availabilities in Port Adriano, for example. Other marinas we are active in are Pantalán del Med, Port de Mallorca, Puerto Portals, Marina Palma, Marina Moll Vell, and Santa Ponsa.
Are you interested in other locations?
When it comes to securing the perfect yacht berth, Direct Berth extends its expertise beyond the captivating shores of the Balearic Islands. Our exceptional services span a multitude of breathtaking locations, each offering its own unique beauty and allure. Whether you set your sights on the enchanting Marinas of Mallorca & Ibiza, the sophisticated Marinas in Málaga, or the captivating Marinas in France, Direct Berth remains your steadfast partner in finding the ideal berth for your vessel. Experience the loyalty and unwavering commitment of our team as we guide you through these remarkable destinations. For further inquiries or assistance, our dedicated berth brokers are just one phone call away.
BERTH BROKER
HENK E. VAN EGMOND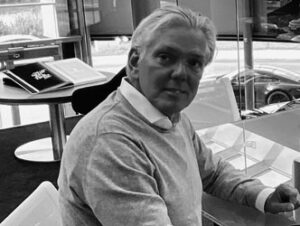 +31 6 53 34 65 26
H.VANEGMOND@DIRECTBERTH.COM
WHY BOOK WITH US?
TRUST & TRANSPARENCY
SEAL THE BEST DEAL
EXTENSIVE KNOWLEDGE
EXCLUSIVE & PERSONAL SERVICE
YOUR ONE-CALL SERVICE