Embark on a journey of exclusive luxury as we unveil one of the most prestigious marinas in the yachting world – Marina Port Vell. At Direct Berth, we are thrilled to guide you through the allure and opulence of this remarkable marina, demonstrating why it stands out as the ultimate choice for discerning superyacht owners. Prepare to be captivated by the unmatched elegance, world-class amenities, and unrivaled services that await you at Marina Port Vell, Barcelona's crown jewel of luxury yachting destinations.
Welcome to Direct Berth, Your Yacht Berth Experts
At Direct Berth, we pride ourselves on being the premier yacht berth experts, dedicated to making your yachting dreams a reality. If you seek the epitome of luxury and elegance, look no further than Marina Port Vell in Barcelona, Spain. Our mission is to provide you with an unparalleled experience in securing a 70-meter superyacht berth at this prestigious location.
The Elegance of Marina Port Vell
Marina Port Vell stands as a true testament to sophistication and style. Nestled in the heart of Barcelona, this world-renowned marina exudes opulence and charm. The allure of Port Vell Barcelona lies not only in its prime location but also in its state-of-the-art facilities and exclusive services tailored to the discerning needs of yacht owners.
Luxury Yachts Adorning Barcelona Marina
As you approach Marina Port Vell, you'll be captivated by the sight of luxury yachts in Barcelona gracing the crystal-clear waters. Majestic vessels from renowned brands such as Azimut Yachts, Sunseeker International, Lürssen Yachts, Benetti Yachts, and the Ferretti Group adorn the marina, forming an impressive display of maritime grandeur.
Embodying Yachting Opulence at Port Vell
As you step foot into Marina Port Vell, you will be instantly embraced by the essence of yachting lavishness. This world-class marina, nestled in the iconic city of Barcelona, stands as a beacon of elegance and prestige in the yachting world.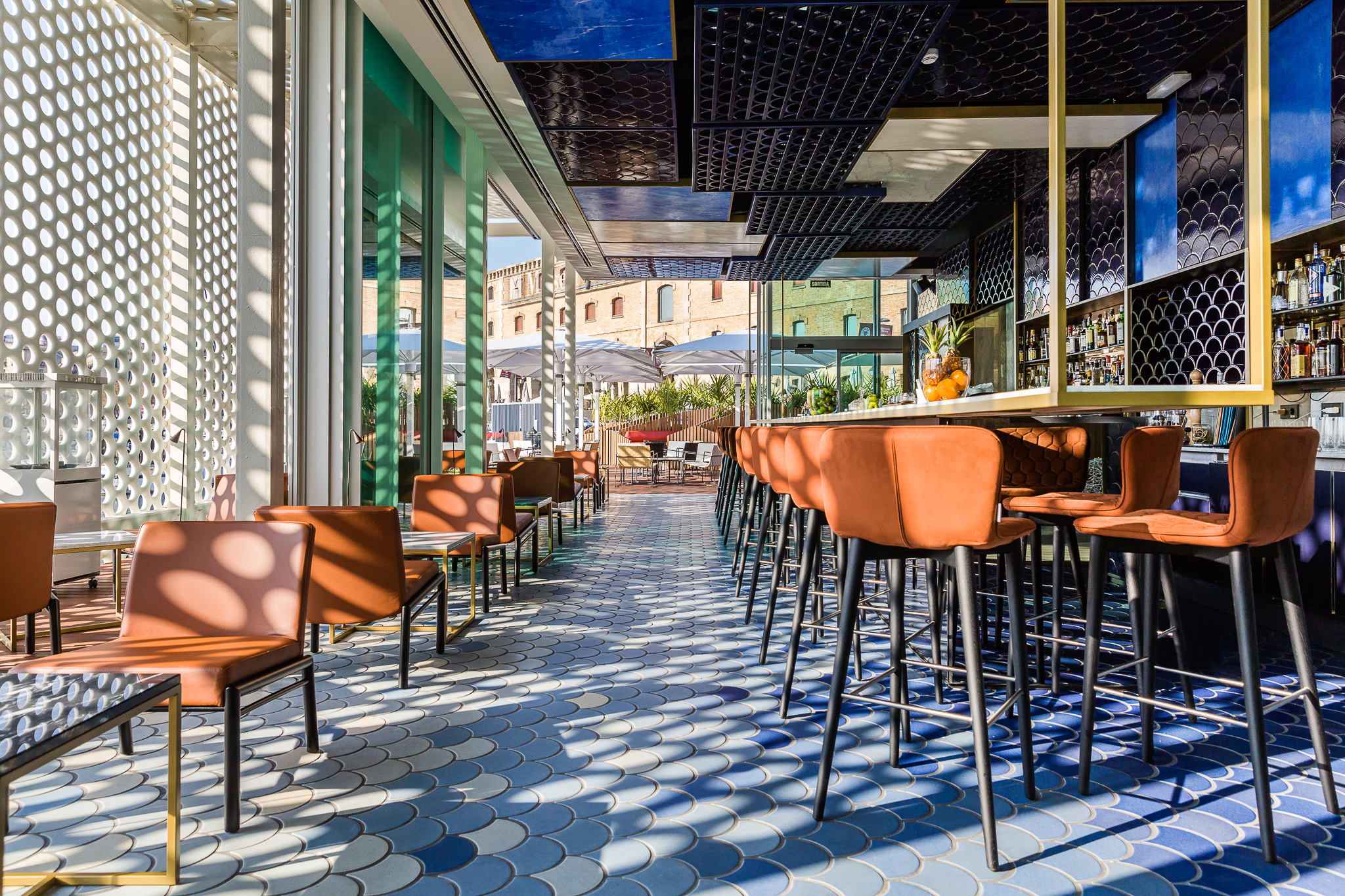 Prime Location and World-Class Facilities
Marina Port Vell's enviable location places you at the heart of Barcelona's vibrant city life. From the marina, you'll have easy access to the city's cultural treasures, exquisite cuisine, and upscale shopping districts. This fusion of urban excitement and tranquil waterfront living is a rare find in the world of luxury marinas.
The marina's world-class facilities cater to your every need, ensuring your stay is nothing short of extraordinary. The dedicated concierge service is at your disposal, providing personalized assistance and expert guidance during your time in the Barcelona marina.
The Ultimate 70-Meter Superyacht Berth in Port Vell, Barcelona
Direct Berth takes great pride in presenting the ultimate 70-meter superyacht berth in Port Vell Barcelona. As the apotheosis of space and security, this berth offers an unrivaled haven for your prized superyacht. Rest assured that your vessel will be safeguarded by state-of-the-art security measures, providing you with peace of mind and confidence in your investment.
Unprecedented Space and Security for Your Superyacht
Direct Berth takes great pride in offering the most exclusive 70-meter superyacht berth in Marina Port Vell. With ample space and uncompromising security measures, your prized superyacht will find its home in the lap of luxury, surrounded by like-minded yachting enthusiasts.
A Top Notch Marina for Discerning Yacht Owners
Port Vell's reputation as a premier marina for discerning yacht owners is well-deserved. The marina attracts a select group of the world's most prestigious superyachts, fostering a community of like-minded individuals who share a passion for elegance, luxury, and exploration.
The atmosphere at Port Vell Barcelona exudes sophistication and camaraderie, creating an unparalleled social environment for yacht owners to network, share experiences, and forge lasting connections. Embrace the company of fellow yachting enthusiasts while enjoying the utmost privacy and exclusivity within this elite maritime haven.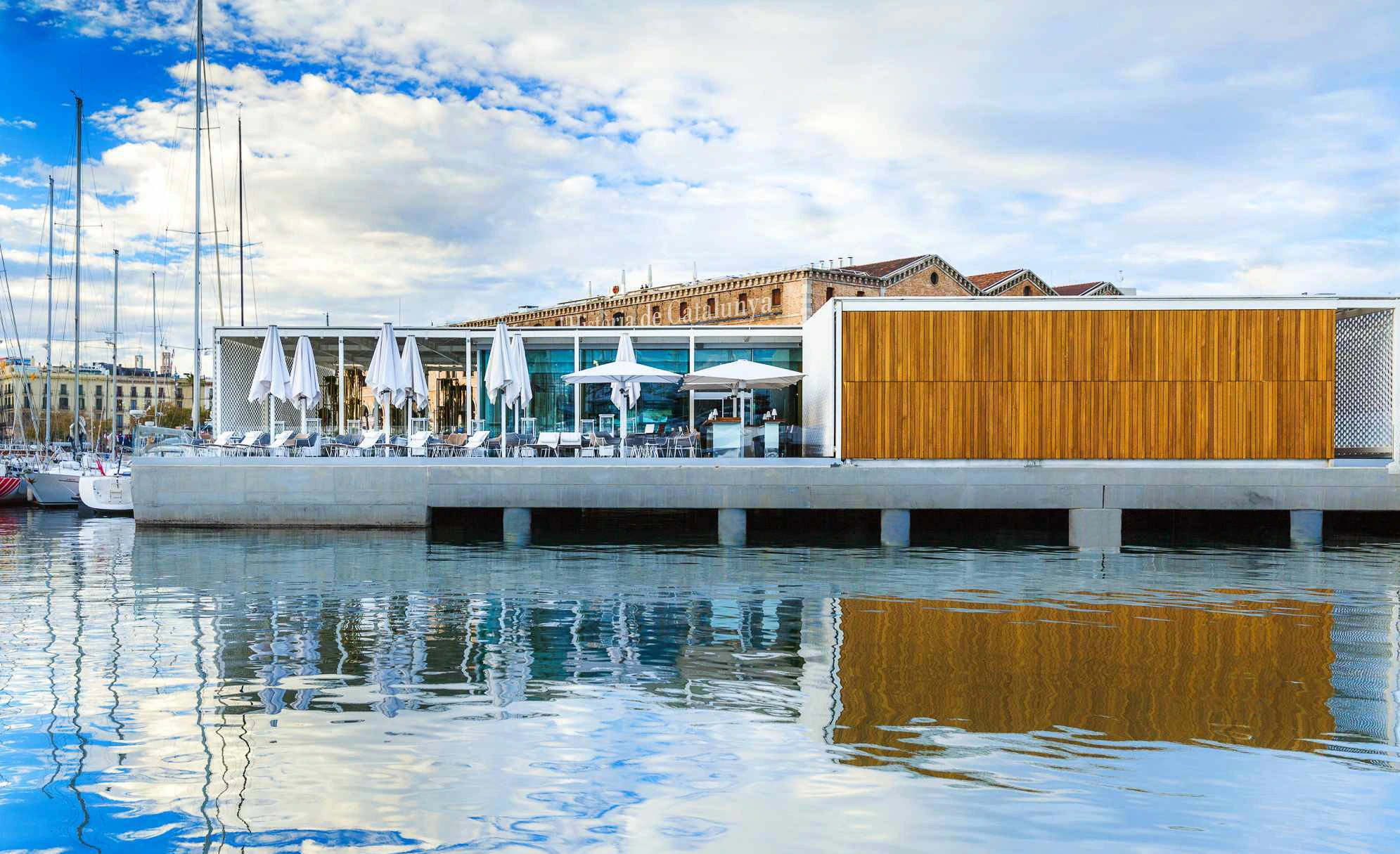 First-Class Amenities Tailored to Your Desires
At Marina Port Vell, we understand that your superyacht is not merely a vessel but a reflection of your unique taste and lifestyle. To that end, our marina offers first-class amenities tailored to your desires, ensuring your stay is nothing short of exceptional. Indulge in top-notch dining experiences, state-of-the-art spa and fitness facilities, and exclusive access to prestigious events.
Securing Your Superyacht Spot in Port Vell Marina
Securing your superyacht berth at Port Vell Barcelona is a seamless process with Direct Berth. From your initial inquiry to the final acquisition, our team of seasoned professionals is at your service to provide personalized assistance every step of the way.
At Direct Berth, we understand that each yacht owner has unique requirements and aspirations, and our experts take the time to comprehend your specific needs. Whether you are an experienced yacht owner or a newcomer to the yachting world, we guide you through the entire process, ensuring a smooth and stress-free experience.
Our dedication to personalized service sets us apart, and we pride ourselves on building enduring relationships with our clients. Trust Direct Berth to be your trusted partner in securing the ideal superyacht berth for your vessel at Marina Port Vell, Barcelona's most esteemed yachting destination.
Personalized Assistance from Inquiry to Berth Acquisition
Navigating the process of reserving your 70-meter superyacht berth can be a daunting task. Rest assured, Direct Berth's team of experts is here to guide you every step of the way. From your initial inquiry to the final acquisition, our dedicated professionals will provide personalized assistance, making the journey smooth and effortless. With our combi office conveniently situated nearby, we are ready to offer rapid assistance whenever you need it. Because of this, we can ensure that your experience with Direct Berth is as seamless as possible.
Direct Berth: Your Trusted Partner in Luxury Yacht Berth Services
Direct Berth has earned a stellar reputation as a trusted partner in luxury yacht berth services. Our commitment to excellence and personalized approach has garnered praise from satisfied yacht owners worldwide. Whether you seek a berth in Marina Port Vell or other exclusive locations, we are here to fulfill your every yachting aspiration.
Are you interested in other locations?
When it comes to securing the perfect yacht berth, Direct Berth extends its expertise beyond the captivating shores of Port Vell. Our exceptional services span a multitude of breathtaking locations, each offering its own unique beauty and allure. Whether you set your sights on the enchanting Marina Vela, the luxury Marinas of France, or the magnificent Mediterranean Marinas, Direct Berth remains your steadfast partner in finding the ideal berth for your vessel. Experience the loyalty and unwavering commitment of our team as we guide you through these remarkable destinations. For further inquiries or assistance, our dedicated berth brokers are just one phone call away.
BERTH BROKER
HENK E. VAN EGMOND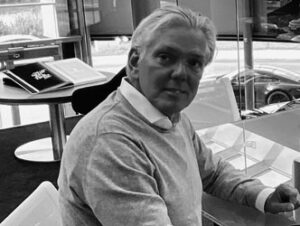 +31 6 53 34 65 26
H.VANEGMOND@DIRECTBERTH.COM
WHY BOOK WITH US?
TRUST & TRANSPARENCY
SEAL THE BEST DEAL
EXTENSIVE KNOWLEDGE
EXCLUSIVE & PERSONAL SERVICE
YOUR ONE-CALL SERVICE