France, with its rich history, diverse landscapes, and captivating culture, is an exceptional destination for yacht owners. Along the stunning French coastline, you'll find a plethora of marinas offering unrivaled beauty, world-class facilities, and a vibrant yachting community. In this article, we will explore the top marinas in France and introduce you to Direct Berth, your trusted partner in finding the perfect yacht berth.
Why is France an ideal destination for yacht owners?
France's allure as a yachting destination stems from its enchanting mix of natural wonders, glamorous cities, and sophisticated lifestyle. The French coastline is adorned with picturesque beaches, hidden coves, and breathtaking cliffs, providing endless opportunities for exploration and relaxation. With a rich maritime heritage and a commitment to excellence, France offers a seamless yachting experience that appeals to both seasoned sailors and newcomers alike.
Yacht berths in France: A variety of options to suit your preferences
France boasts an extensive network of yacht berths, catering to vessels of all sizes. Whether you seek a tranquil berth in a secluded harbor or prefer the lively atmosphere of a bustling marina, France has it all. With a variety of options to suit your preferences, finding the perfect yacht berth is within reach.
Top marinas in France
Let's take a closer look at some of the premier marinas in France.
IGY marina Sète: Discover an idyllic setting on the Languedoc Coast
Situated on the picturesque Languedoc coast, IGY Marina Sète offers an idyllic setting with a total of 582 berths for boats of various sizes. Its strategic location provides easy access to stunning beaches, vibrant local markets, and the charming town of Sète.
Marines de Cogolin: Explore the heart of the French Riviera
Nestled in the heart of the French Riviera, Marines de Cogolin is a coveted marina renowned for its first-class facilities and exceptional service. With 1,600 berths accommodating boats up to 35 meters in length, it offers a prime location for exploring the glamorous coastal towns of Saint-Tropez and Cannes.
Port La Napoule-Mandelieu: Experience refined luxury on the French Riviera
Located on the French Riviera near Cannes, Port La Napoule-Mandelieu is a haven for yacht owners seeking a refined and exclusive experience. With 925 berths and stunning views of the Lerins Islands, this marina provides a seamless blend of natural beauty and luxury amenities.
Port Vauban: Discover one of Europe's largest marinas in Antibes
Situated in Antibes, Port Vauban is one of the largest marinas in Europe, offering 1,600 berths and world-class services. This historic marina provides easy access to the vibrant city life of Antibes and the captivating French Riviera, making it a popular choice among yacht owners.
Find your perfect yacht berth with Direct Berth
Direct Berth is your trusted partner in finding the perfect yacht berth in France. With our extensive network and expertise in the industry, we can assist you in securing the ideal berth that aligns with your specific needs and preferences. Our dedicated team understands the importance of personalized service and will guide you through the process, ensuring a seamless experience from start to finish.
In Conclusion: Experience extraordinary maritime adventures in France with Direct Berth
France's captivating coastlines, prestigious marinas, and renowned yachting culture make it an exceptional destination for yacht owners. With Direct Berth as your reliable partner, you can find the perfect yacht berth that combines breathtaking scenery, world-class facilities, and an unmatched yachting experience. Embark on your French yachting journey today and let Direct Berth be your guide to extraordinary maritime adventures.
Are you interested in other locations?
When it comes to securing the perfect yacht berth, Direct Berth extends its expertise beyond the captivating shores of France. Our exceptional services span a multitude of breathtaking locations, each offering its own unique beauty and allure. Whether you set your sights on the enchanting Port Vauban in Antibes, the sophisticated Marinas in Italy, or the captivating island of Sardinia, Direct Berth remains your steadfast partner in finding the ideal berth for your vessel. Experience the loyalty and unwavering commitment of our team as we guide you through these remarkable destinations. For further inquiries or assistance, our dedicated berth brokers are just one phone call away.
BERTH BROKER
HENK E. VAN EGMOND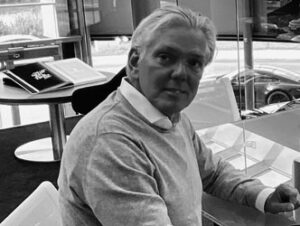 +31 6 53 34 65 26
H.VANEGMOND@DIRECTBERTH.COM
WHY BOOK WITH US?
TRUST & TRANSPARENCY
SEAL THE BEST DEAL
EXTENSIVE KNOWLEDGE
EXCLUSIVE & PERSONAL SERVICE
YOUR ONE-CALL SERVICE