The Incredible Port Cap d'Ail
Direct Berth, a global berth brokerage, invites you to explore the epitome of maritime luxury in Port de Cap d'Ail, France. As your premier partner in yacht berths worldwide, we curate unparalleled experiences for discerning enthusiasts. Discover not just a marina but a coastal haven, where each mooring is meticulously tailored to elevate your yachting lifestyle. Immerse yourself in the rich tapestry of services, the allure of nearby highlights, and the charm of this prestigious location. Direct Berth redefines the art of berthing, ensuring your vessel finds its home at the pinnacle of maritime refinement.
The Scenic Location of Cap d'Ail
Nestled gracefully in the heart of the resplendent French Riviera, the enchanting destination of Cap d'Ail unfolds like a treasure trove of natural wonders. Its landscapes, painted in hues of azure skies and verdant greens, create a visual symphony that beckons to the most discerning admirers of beauty. The pristine waters that caress its shores sparkle under the warm Mediterranean sun, inviting leisurely exploration.
Direct Berth extends a gracious invitation, urging you to immerse yourself in the multifaceted allure of this captivating locale. Imagine a place where the gentle lull of the waves harmonizes with the melodious whispers of the sea breeze. With a backdrop of coastal cliffs, quaint villas, and blooming gardens, Cap d'Ail exudes an air of timeless elegance.
Strategically positioned in this idyllic setting, just a breath away from the glamorous principality of Monaco, the location offers a seamless blend of tranquility and sophistication. Allow Direct Berth to guide you through the spellbinding beauty of Cap d'Ail, where every moment is an invitation to indulge in the lap of coastal luxury and unparalleled maritime charm.
Proximity to Monaco
In proximity to the dazzling allure of Monaco, Port Cap d'Ail emerges as an oasis of refined tranquility seamlessly intertwined with sophisticated charm. Beyond being a mere stone's throw from the glitz and glamour of Monte Carlo, this enchanting port is a sanctuary for those seeking a harmonious blend of serenity and sophistication.
Direct Berth, recognizing the extraordinary potential of this maritime haven, transforms your journey into an indelible testament to luxury living. Beyond a mere voyage, it becomes a symphony of experiences, from the refined tranquility of the marina to the vibrant energy of nearby Monaco. Allow Direct Berth to curate your maritime adventure, where every moment is a celebration of the opulent coastal lifestyle, and every harbor holds the promise of new, unforgettable memories.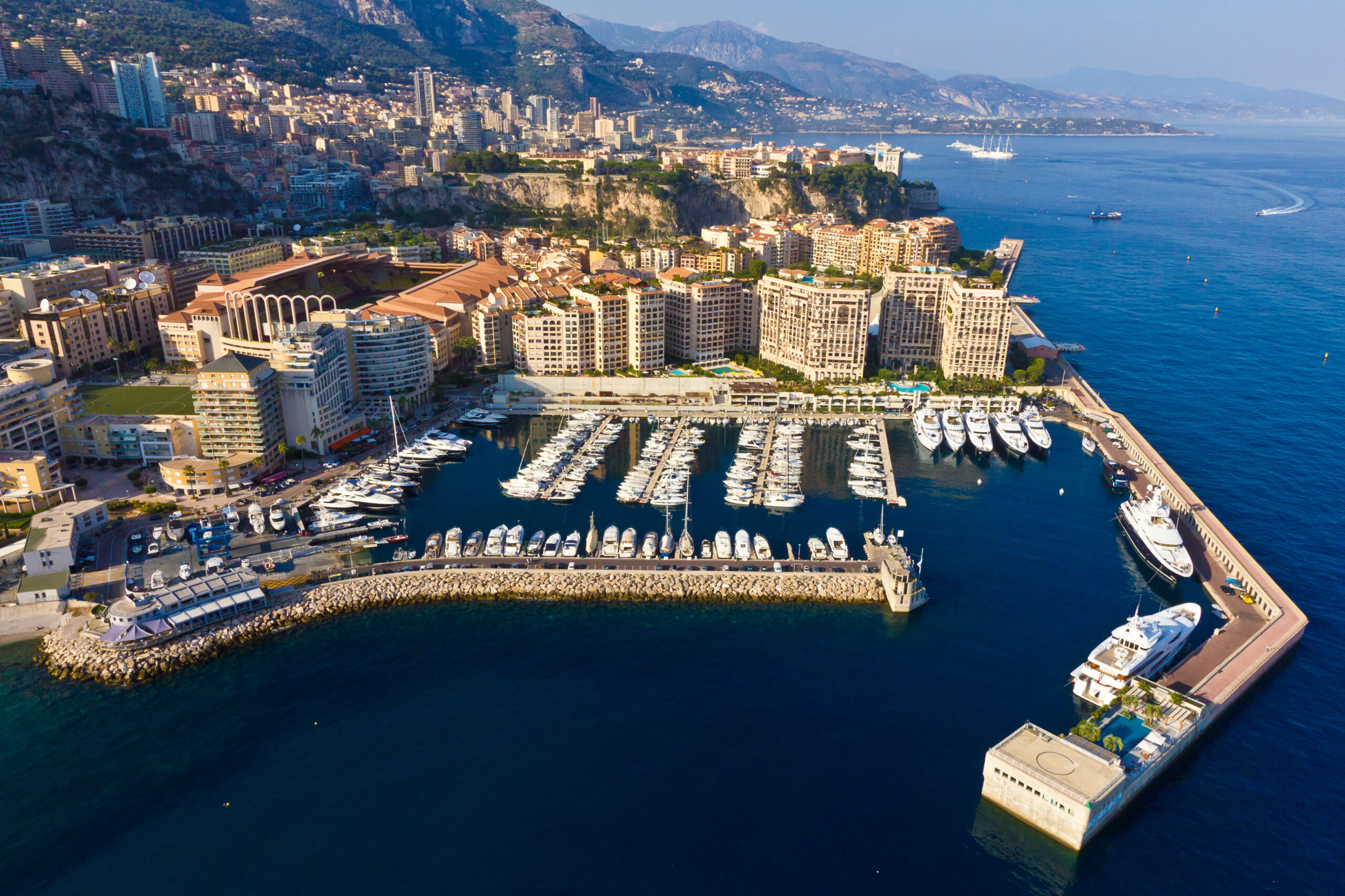 Surroundings of the Marina
Entering the shores of Port Cap d'Ail is like stepping into a realm where enchantment and indulgence intertwine seamlessly. Here, the air is imbued with the promise of discovery, and every footfall on the marina's edge is a journey into a world of captivating allure. Imagine strolling along the sun-kissed promenade, where chic boutiques beckon with the latest fashions and Michelin-starred restaurants promise culinary delights. The surroundings of this coastal haven unfold as a tapestry of experiences, where each moment is a new opportunity for indulgence, creating a perfect harmony between the sophisticated charm of the marina and the vibrant energy of its captivating surroundings.
Local Attractions, Dining, and other Entertainment
Explore the charm of the local attractions, from chic boutiques to Michelin-starred restaurants. Indulge in the vibrant nightlife or unwind in secluded beach coves. Direct Berth ensures your stay is not just about berthing; it's about immersing yourself in the essence of Cap d'Ail.
Maritime History of Cap d'Ail in the Alpes-Maritimes
Embark on a journey through the maritime annals of Cap d'Ail, nestled in the Alpes-Maritimes, where history resonates through every wave-kissed shore.
Unveil the secrets of Cap d'Ail's past, where ancient maritime traditions come alive, echoing tales of legendary seafarers who once navigated these storied waters. Immerse yourself in the legacy of maritime prestige as you berth your vessel in a marina steeped in captivating history.
Historical Facts
This coastal haven has been a muse for explorers and visionaries, its waters embraced by figures who left an indelible mark on maritime history. From intrepid navigators to influential maritime personalities, Cap d'Ail's legacy is a testament to the enduring spirit of seafaring excellence. As you dock your yacht with Direct Berth, you become a part of this rich tapestry, connecting with the captivating narratives that have shaped this maritime sanctuary.
Marina Services & Amenities
In the realm of marina services and amenities, Port Cap d'Ail transcends the ordinary, offering a lavish blend of luxury and convenience that extends far beyond mere berthing.
Our commitment to excellence manifests in a comprehensive array of services. Quays and pontoons boast water and electricity (220V-380V), ensuring that your vessel is not only accommodated but pampered. Immerse yourself in comfort at our two toilet blocks equipped with showers, inclusive of facilities catering to persons with reduced mobility.
For maintenance needs, our shipyard careening area boasts a robust 75-ton lift, while a public careening area with a slipway and POINT PROPRE waste collection ensures environmental responsibility.
Fuel your maritime adventures at our fuel station, and for ecological mindfulness, black water connection points are available. Towing assistance is offered for boats under 15m, and our mooring assistance guarantees a seamless experience.
Stay connected with our Wi-Fi services, ensuring you're not just berthed but surrounded by a world of convenience at Direct Berth.
Available Berth Sizes in Port Cap d'Ail
Choose from our range of meticulously maintained berths, catering to vessels of various sizes. Currently, there are several berths available such as an 18-meter yacht berth, 22-meter yacht berth, 50-meter yacht berth, and 60-meter yacht berth. Each berth is a testament to our commitment to providing premier services, ensuring your yacht is cradled in the lap of luxury.
Are you interested in other locations?
When it comes to securing the perfect yacht berth, Direct Berth extends its expertise beyond the captivating shores of Cap d'Ail. Our exceptional services span a multitude of breathtaking locations, each offering its own unique beauty and allure. Whether you set your sights on the enchanting Port Vauban in Antibes, the sophisticated Porto Cervo in Sardinia, or the captivating Port de Mandelieu – La Napoule, Direct Berth remains your steadfast partner in finding the ideal berth for your vessel. Experience the loyalty and unwavering commitment of our team as we guide you through these remarkable destinations. For further inquiries or assistance, our dedicated berth brokers are just one phone call away.
BERTH BROKER
HENK E. VAN EGMOND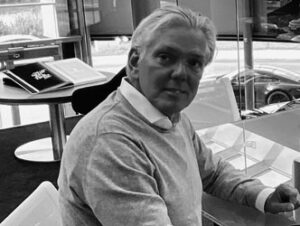 +31 6 53 34 65 26
H.VANEGMOND@DIRECTBERTH.COM
WHY BOOK WITH US?
TRUST & TRANSPARENCY
SEAL THE BEST DEAL
EXTENSIVE KNOWLEDGE
EXCLUSIVE & PERSONAL SERVICE
YOUR ONE-CALL SERVICE