Step into the realm of Direct Berth, your exclusive gateway to the captivating universe of Marina Vela's 50-meter yacht berths, nestled in the heart of the mesmerizing city of Barcelona. Allow us to whisk you away on an exploration that will uncover the irresistible charm of this unparalleled yachting haven, where lavishness seamlessly melds with the azure beauty of the Mediterranean. In the following passages, we invite you to delve deeper into the allure and splendor that await those who embark on this extraordinary maritime experience.
Exploring the Excellence of Marina Vela Yacht Berths
In the world of yachting, where the pursuit of excellence is a way of life, Marina Vela emerges as an extraordinary gem, beckoning connoisseurs of opulence and adventure. With a commitment to redefining the very essence of luxury, Marina Vela sets the stage for an unparalleled maritime experience that transcends all expectations. Join us on a captivating journey as we embark on a deep dive into the enchanting world of Marina Vela, nestled in the heart of vibrant Barcelona. Prepare to be captivated, informed, and inspired as we unravel the secrets behind Marina Vela's exceptional allure, designed to leave an indelible mark on every discerning yachtsman's soul.
Marina Vela: A Gem in Barcelona
Located in the heart of Barcelona, Marina Vela gleams as a Mediterranean gem. This marina not only offers a prime waterfront location, seamlessly connecting you to the city's cultural richness, but it also serves as a serene oasis amid the urban bustle.
Speaking of Barcelona's marina offerings, there's also Marina Port Vell, commonly known as "Port Vell." While both marinas share Barcelona's vibrant backdrop, Marina Vela is known for its contemporary luxury, transforming a simple berth into an opulent gateway to leisure and relaxation.
In contrast, Port Vell embraces a historical charm that whispers of the city's maritime heritage. It offers world-class amenities within a setting that harmoniously blends the past and the present. Whether you choose Marina Vela's modern elegance or Port Vell's timeless appeal, Barcelona's marinas promise an unforgettable blend of Mediterranean allure and urban sophistication.
Premier Yacht Berths at Marina Vela
Direct Berth currently possesses a 50-meter yacht berth at Marina Vela, which is the epitome of exclusivity. Each berth is meticulously designed to accommodate the most discerning yacht enthusiasts. With spacious moorings and state-of-the-art facilities, you can trust that your yacht will be in safe hands, ready to embark on your next Mediterranean adventure.
Premium Berth Amenities and Services
When you choose Marina Vela, you're not just securing a berth; you're gaining access to a world of amenities and services designed to enhance your yachting experience. From 24/7 security to concierge services that cater to your every need, Marina Vela ensures that your stay is nothing short of exceptional.
In conclusion, the 50-meter yacht berth in Marina Vela is the pinnacle of luxury yachting in Barcelona. With a prime location, world-class amenities, and access to the vibrant city, it's an experience like no other. Book your berth with Direct Berth and unlock the allure of Marina Vela today. Your Mediterranean adventure awaits.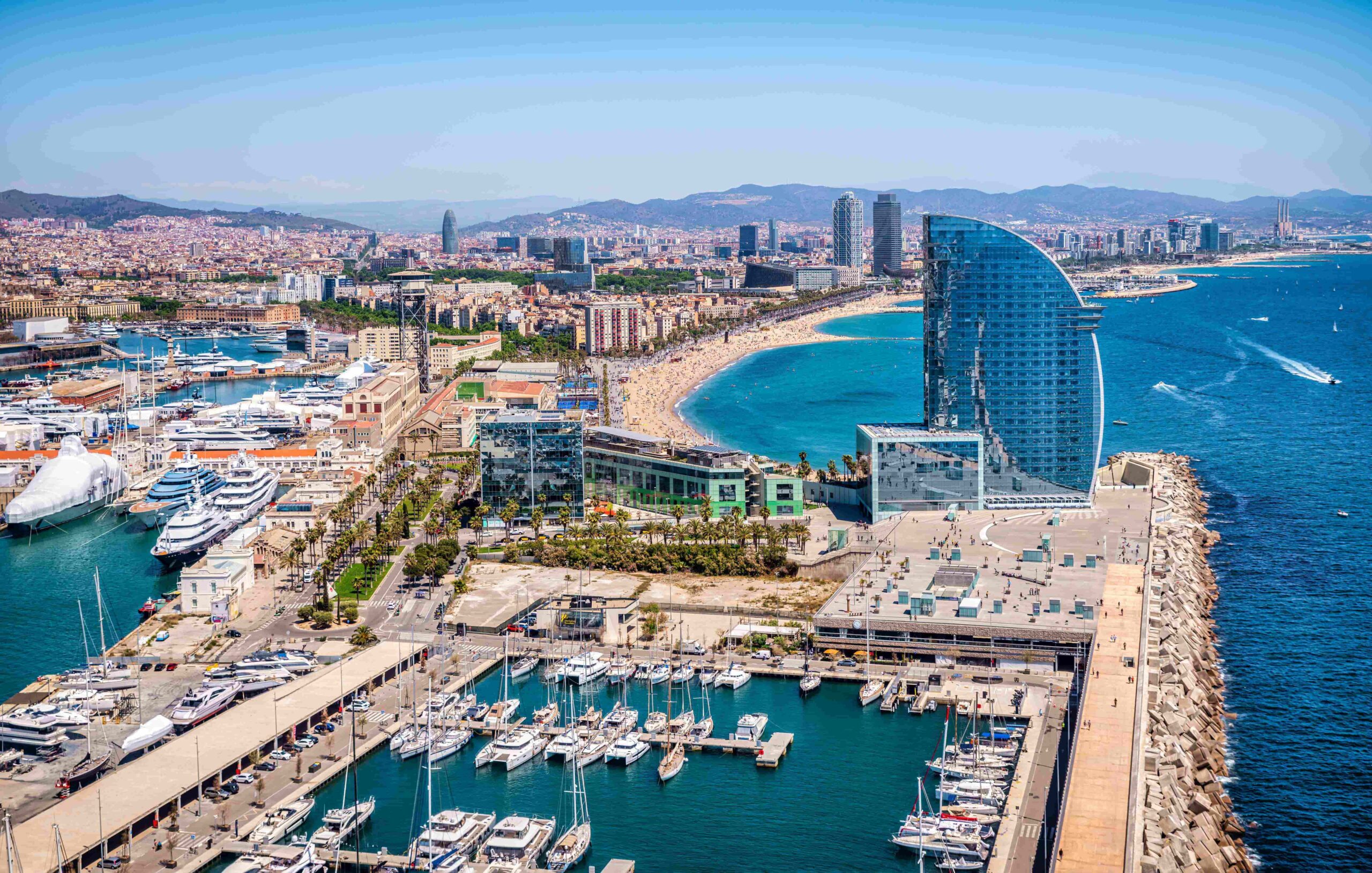 The Marina Vela Luxury Yachting Experience
A visit to Marina Vela is an experience in itself. Immerse yourself in a world of opulence, where every detail is carefully crafted to exceed your expectations. From our world-class concierge services to the stunning waterfront views from your yacht, Marina Vela promises a memorable stay that leaves you yearning to return.
Barcelona, often referred to as the jewel of the Mediterranean, is a paradise for yacht enthusiasts. The city's maritime charms and rich nautical history beckon you to explore its waters.
Culinary Delights at Marina Vela
Indulge in a culinary journey at Marina Vela's exquisite restaurants. From fresh seafood delicacies to international cuisine, the dining establishments offer a delectable range of options to satisfy your palate. Savor the flavors of Spain and beyond while overlooking the azure waters of the Mediterranean.
Exploring Barcelona's Maritime Charms
Barcelona's coastline is a tapestry of stunning beaches, hidden coves, and vibrant ports. Sail along the coast and discover secluded anchorages or drop anchor near the bustling Barceloneta Beach. The city's maritime traditions are deeply ingrained, and you'll find a warm welcome in its various marinas.
Your Gateway to Marina Vela's 50-Meter Yacht Berth
Direct Berth is your exclusive gateway to Marina Vela's 50-meter yacht berth. We understand the importance of seamless access to this luxury haven, and our team is dedicated to making your reservation process effortless. Secure your berth today and embark on a voyage of a lifetime.
Are you interested in other locations?
When it comes to securing the perfect yacht berth, Direct Berth extends its expertise beyond the captivating shores of Marina Vela. Our exceptional services span a multitude of breathtaking locations, each offering its own unique beauty and allure. Whether you set your sights on the enchanting Porto Mirabello, the sophisticated Port de Mandelieu – La Napoule, or the captivating Marinas in Málaga, Direct Berth remains your steadfast partner in finding the ideal berth for your vessel. Experience the loyalty and unwavering commitment of our team as we guide you through these remarkable destinations. For further inquiries or assistance, our dedicated berth brokers are just one phone call away.
BERTH BROKER
HENK E. VAN EGMOND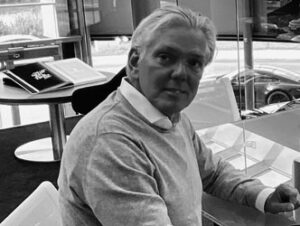 +31 6 53 34 65 26
H.VANEGMOND@DIRECTBERTH.COM
WHY BOOK WITH US?
TRUST & TRANSPARENCY
SEAL THE BEST DEAL
EXTENSIVE KNOWLEDGE
EXCLUSIVE & PERSONAL SERVICE
YOUR ONE-CALL SERVICE