Port de Mandelieu-La Napoule
Nestled on the French Riviera, Port La Napoule is a quaint town with old-world charm and natural beauty. The town, located in the Alpes-Maritimes department of southeastern France, boasts a stunning harbor, historic landmarks, and magnificent views of the Mediterranean Sea. Port La Napoule is a hidden gem that is often overlooked by tourists, making it an ideal destination for a yachting enthusiast seeking a unique and authentic French experience. Direct Berth offers several amazing yacht berths within Port La Napoule.
A stunning harbor on the French Riviera
One destination that should be at the top of your list is Mandelieu-La Napoule, France. This stunning coastal town is known for its luxurious yachts and top-notch harbors, making it the perfect destination for anyone looking to indulge in the yachting lifestyle. This charming harbor offers an idyllic setting for yacht owners looking to explore the Mediterranean Sea. With its stunning views, rich maritime history, and lively yachting community, Port La Napoule is the perfect place to dock your vessel and immerse yourself in the nautical lifestyle.
A brief history of Port La Napoule
La Napoule has a rich history that dates back to the 19th century when an American millionaire named Henry Clews purchased the Château de La Napoule, a 14th-century castle that was in a state of disrepair. Clews and his wife, Marie, dedicated their lives to restoring the castle, turning it into a magnificent work of art. Today, the Château de La Napoule serves as a cultural center and museum, showcasing the Clews' collection of art and artifacts. In the 19th century, the town became a popular destination for artists and writers, including Winston Churchill, who regularly visited the area.
The maritime history of Port de Mandelieu-La Napoule
Port de Mandelieu-La Napoule has a rich maritime history that dates back centuries. The town's strategic location on the French Riviera made it an essential hub for maritime trade and commerce, with ships from around the world calling on its shores. Today, Port La Napoule still serves as a bustling port for yachts, sailboats, superyachts, and other vessels, and its harbor is a hub of activity for nautical enthusiasts from all over the world.
What amenities are available in Port de Mandelieu-La Napoule?
Port La Napoule offers a range of amenities for yachters, including a fuel station, boat maintenance and repair services, and a 24-hour security team. The harbor has modern facilities, including showers, laundry facilities, and a restaurant serving delicious seafood and French cuisine. One of the other services the harbor offers is household waste recycling. The town also has plenty of shops and markets where you can stock up on supplies for your voyage.
Navigating the waters of Port La Napoule
Navigating the waters of Port La Napoule can be an exhilarating experience for yacht owners. The harbor is sheltered from the wind and the waves, making it a safe and comfortable place to dock your yacht. The approach to the harbor is also relatively easy, with clear navigational markers that guide you to the entrance. Once inside the harbor, you'll find a vibrant community of yachters and an array of amenities to make your stay comfortable.
Buying a berth in Port de Mandelieu-La Napoule
Buying a berth in Port La Napoule can be a great investment for yacht owners looking to make the most of their time on the French Riviera. Yacht berths are available for purchase or rental, and prices vary depending on the size of your yacht and the location of the berth. Currently, there is a 35-meter yacht berth available as well as a 20-meter yacht berth. Besides the stunning coastline, luxurious shops, and range of on-site amenities, this town truly has something for everyone. Whether you're an experienced yachter or just starting, Mandelieu-La Napoule is a destination you don't want to miss. Port de Mandelieu-La Napoule is a hidden gem in the French Riviera, offering beautiful landscapes, rich history, and plenty of activities for visitors of all ages. The harbor has something to offer whether you're looking for a romantic getaway or a family vacation. So, pack your bags and come explore this charming town for yourself!
Are you interested in other locations?
There are many other locations besides Port La Napoule to choose from when looking for a yacht berth. For example, in the Spanish province of Málaga, The Balearics, or in the stunning Porto Montenegro. If you have any further questions, you can always contact the berth broker.
BERTH BROKER
HENK E. VAN EGMOND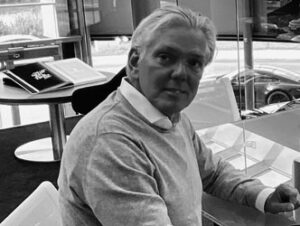 +31 6 53 34 65 26
[email protected]
WHY BOOK WITH US?
TRUST & TRANSPARENCY
SEAL THE BEST DEAL
EXTENSIVE KNOWLEDGE
EXCLUSIVE & PERSONAL SERVICE
YOUR ONE-CALL SERVICE