Málaga is a beautiful province in Spain's southern Andalusia region. This province is known for its stunning beaches, Mediterranean climate, fantastic cuisine, and so much more. If you are trying to find a yacht berth in Spain, then Málaga is definitely a region worth looking into. Direct Berth is currently active in two different and top-notch ports within Málaga.
Yacht berths in Marbella
Marbella is located in the Málaga province in Spain, which is an amazing region for yacht owners. One of the marinas in Marbella is the well-known marina of Puerto Banús. This port has exclusive nautical services. Another port in this Spanish province is the IGY Málaga Marina.
The city of Marbella, Málaga
Marbella is a city located in the southern province of Málaga in Spain. This region is near the Strait of Gibraltar which is only a few kilometers away from Morocco. Because of this, there are about 300 days of sunshine in a year. Which makes this the perfect destination during the entire year!
There is a lot to see and do in the neighborhood. Marbella has a great range of amazing activities for people of all ages. There are many active excursions to do nearby, such as boat tours that let you experience the magic of seeing dolphins and whales for closeup. There is a fantastic gastronomic tour by award-winning chef Dani Garcia for those who love food. And of course, there are many great stores and boutiques nearby for those who'd like to go shopping.
Puerto Banús is a full-service port that offers a premium experience
This port has exclusive nautical services to offer to its clients. Therefore, they will make sure to give premium experiences to all their clients. Puerto Banús has 915 moorings in its port that house yachts of all kinds of sizes. This port has its own boat repair area in case your yacht needs a fixup. Besides that, Puerto Banús has a recycling point, waste collection, and a hazardous waste recycling service (MARPOL). This way they ensure a clean port besides helping the environment as much as they can. Other general services included are a dock holding, refueling station, and 24/7 crew and security services. Also, they offer a heliport and a VIP lounge. This marina is a hub for luxury yachts which attracts some of the world's most impressive vessels. Puerto Banús is located in Marbella's city center, close to the many high-end shops, restaurants, and nightlife venues.
Currently, there is a 30-meter mooring in Puerto Banús available. For more information about this port and the available moorings, please contact our berth broker so he can inform you.
IGY Málaga Marina in the city of Málaga
The IGY Málaga Marina is located in the city of Málaga and is just a bit up north from Marbella. This port is one of the luxury-yacht marinas that is part of the IGY network of properties all around the globe. The IGY Málaga Marina boats 33 berths for superyachts between 20 and 180 meters. Therefore, this marina is ideal if you are trying to find a berth for your superyacht, because of their experience with yachts this size.
This luxurious marina also offers a range of top-notch services and amenities to its guests, which makes this port stand out. Some of these services are 24-hour security, high-speed Wi-Fi, a fuel dock, and electrical and water hookups. The IGY Málaga Marina has a perfect location at the heart of Málaga's coastal area. This provides easy access to the many attractions and shopping areas in the city. This port also boasts a modern and sophisticated design in architectural aspects, which reflects its elegant and premium status. Finally, the IGY Málaga Marina is staffed by a dedicated and professional team. They will always provide their guests with the highest level of service and support.
Are you interested in other locations?
When it comes to securing the perfect yacht berth, Direct Berth extends its expertise beyond the captivating shores of Málaga. Our exceptional services span a multitude of breathtaking locations, each offering its own unique beauty and allure. Whether you set your sights on the enchanting Porto Montenegro, the entertaining Mallorca & Ibiza, or the captivating island of Sardinia, Direct Berth remains your steadfast partner in finding the ideal berth for your vessel. Experience the loyalty and unwavering commitment of our team as we guide you through these remarkable destinations. For further inquiries or assistance, our dedicated berth brokers are just one phone call away.
BERTH BROKER
HENK E. VAN EGMOND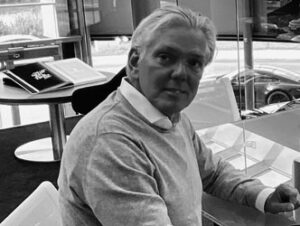 +31 6 53 34 65 26
H.VANEGMOND@DIRECTBERTH.COM
WHY BOOK WITH US?
TRUST & TRANSPARENCY
SEAL THE BEST DEAL
EXTENSIVE KNOWLEDGE
EXCLUSIVE & PERSONAL SERVICE
YOUR ONE-CALL SERVICE