Barcelona is one of the most well-known cities in Spain. The city is famous for its incredible architecture, world-class cuisine, vibrant day- and nightlife, and beautiful beaches. Barcelona is the city of the Sagrada Família and Park Güell. Also, artists such as Picasso and Antoni Gaudí made history in the city. Because the city is located by the sea, a lot of yachts and boats find their way to Barcelona through the Mediterranean Sea. At Direct Berth, we are also a big fan of Barcelona, as it's a nautical city with a lot of character. Are you thinking about purchasing a berth in Barcelona? Then we've got you covered!
Marinas Barcelona
Barcelona has about four different marinas along the city's coast. Direct Berth operates in two of those marinas, Marina Vela and Marina Port Vell. Barcelona became a very popular yacht region over the past years. According to the Knight Frank Wealth Report of 2021, the Barcelona region welcomed 574 different yachts between January 2015 and June 2020. The arrivals of yachts over 60 meters and 90 meters significantly increased during that period. Besides that, Barcelona is very conveniently located as a gateway between the Mediterranean and the Caribbean. This makes the location perfect to refit and repair in between travels.
Marina Vela
Marina Vela provides you with the fastest access to the open sea. With 24-hour security surveillance, the marina offers the most absolute privacy. In Marina Vela, Barcelona, you will enjoy a top-notch location. With top-class facilities, it is situated in an exceptional environment, surrounded by top-quality facilities, such as Hotel W, sports centers, and companies specializing in services for pleasure boats.
Direct Berth is the official broker of Marina Vela, Barcelona. We have up to 136 moorings available for craft up to 50 meters in length with the most up-to-date infrastructures, exclusive top-class services, and the utmost privacy. In Marina Vela, Barcelona you will enjoy a privileged location. With the latest generation of facilities, in an enclave in exceptional surroundings. Check out our available berths in Marina Vela!
Marina Port Vell
The Marina Port Vell has currently 151-berths for yachts up to 190 meters. However, in the fall of 2022, the marina will convert to 51 berths for superyachts and one quay, with the smallest berth being 18M.  The marina has several luxury facilities which make it a perfect location. Marina Port Vell offers excellent services such as 24-hour security and mooring assistance. As one of only a handful of genuine city-center marinas in the world, we also have the best of Barcelona and Catalonia on our doorstep, while the Mediterranean hotspots and islands are only a short cruise away. The marina's unique location in this cosmopolitan city leads to limitless possibilities. Whether you want to have a Michelin-starred dinner or a visit to the Costa Brava.
The marina is available for short-term or long-term stays because of its range of berths and the facilities that come with it. The available berths in Marina Port Vell that Direct Berth has to offer can vary. Don't hesitate to contact us for further information or to ask us a question.
Are you interested in other locations?
When it comes to securing the perfect yacht berth, Direct Berth extends its expertise beyond the captivating harbors of Barcelona. Our exceptional services span a multitude of breathtaking locations, each offering its own unique beauty and allure. Whether you set your sights on the enchanting Marinas in Mallorca, the sophisticated Marinas in Málaga, or the captivating Marinas in Sardinia, Direct Berth remains your steadfast partner in finding the ideal berth for your vessel. Experience the loyalty and unwavering commitment of our team as we guide you through these remarkable destinations. For further inquiries or assistance, our dedicated berth brokers are just one phone call away.
BERTH BROKER
HENK E. VAN EGMOND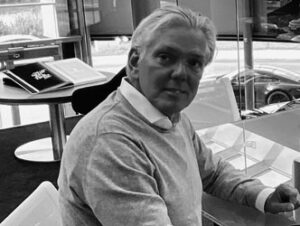 +31 6 53 34 65 26
H.VANEGMOND@DIRECTBERTH.COM
WHY BOOK WITH US?
TRUST & TRANSPARENCY
SEAL THE BEST DEAL
EXTENSIVE KNOWLEDGE
EXCLUSIVE & PERSONAL SERVICE
YOUR ONE-CALL SERVICE