Looking for a yacht berth of 50 meters? Direct Berth has got you covered. With our broad range of berths for superyachts all over the world, you're able to choose between the best marinas such as the well-known Marina Vela in Barcelona. High-class and luxurious yachting services exclusively for yachts.
Superyacht berths
Superyachts are luxurious boats that can range from about 40 up to 100 meters in length. So, in order to find a fitting berth for these ships there is a lot of space necessary. Direct Berth has a broad range of berths for these superyachts all over the world. From the Balearics and Mediterranean, all the way to the Maldives and Caribbean. We have selected the best places to moor your superyacht with the excellent facilities and features that come with it. Interested to see the locations we offer? Discover all of the berth listings per location and select 'superyacht' within length filters.
Yacht berthing costs
The costs of a yacht berth can vary per marina. Also, the concession length is a factor in costs. Besides that, the facilities and marina features as well as the location of the marina play an important role in determining the price of the berth. Therefore, we can recommend you contact our Direct Berth broker to get more specified information about the costs and prices. If you want to get in touch with the berth broker, don't hesitate to contact us with all your questions.
Buy your yacht berth in Marina Vela
One of our most popular marinas is Marina Vela, located in Barcelona. Marina Vela is known for its 5-star services, amazing features, and great location. The marina offers you its shipyard, known as Barcelona Nautic Center, which is just 50 meters from the port. Here they specialized in the repair and refit of motors and sailing boats. Besides having its own shipyard Marina Vela also has its own petrol station where you can refuel with diesel and gasoline 95. In addition to that, the marina also offers a new refueling system that allows yachts above 30 meters to fill their tanks directly at the berth. Marina Vela offers much more services such as 24h security, deckhand services, storerooms, and exclusive parking. Currently, there is a yacht berth available for a 50-meter yacht in Marina Vela. Read more about this 50-meter yacht in Marina Vela, if you are interested.
BERTH BROKER
HENK E. VAN EGMOND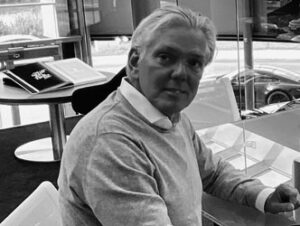 +31 6 53 34 65 26
H.VANEGMOND@DIRECTBERTH.COM
WHY BOOK WITH US?
TRUST & TRANSPARENCY
SEAL THE BEST DEAL
EXTENSIVE KNOWLEDGE
EXCLUSIVE & PERSONAL SERVICE
YOUR ONE-CALL SERVICE