Direct Berth welcomes you to embark on a luxurious yachting adventure in the heart of Sardinia. Marina Portisco, our crown jewel, redefines opulence with superyacht berths accommodating vessels up to 40 meters and an array of impeccable amenities. It's time to set sail with the discerning yachtsmen from around the world.
Why Choose Marina Portisco for Your Yacht?
When selecting the perfect destination for your yacht, Marina Portisco emerges as an unrivaled treasure along the Sardinian coast. It's more than just a harbor; it's a maritime sanctuary where your yachting dreams become a vibrant reality. Situated in the heart of Sardinia, this premier marina provides a multitude of compelling reasons for you to make it your top choice when it comes to yachting destinations.
Marina Portisco's allure extends far beyond its picturesque setting. With a rich array of amenities, unmatched beauty, and a vibrant yachting community, it's the perfect place to anchor your dreams of luxury yachting. Whether you seek serenity or adventure, Marina Portisco offers a seamless fusion of both, promising an experience that surpasses your every expectation.
Experience Luxury Yachting on the Mediterranean
Direct Berth Brokerage is your gateway to an unparalleled Mediterranean luxury experience at Marina Portisco. Envision your yacht securely moored in the pristine, crystal-clear waters, with panoramic coastal vistas that redefine beauty. Our services are meticulously tailored to ensure a seamless yachting experience, where you step ashore into a world of sophistication, leisure, and personalized excellence. With Direct Berth Brokerage, every moment is designed to make your yachting adventure truly extraordinary.
Discover IGY Portisco Marina
At the heart of Marina Portisco lies the prestigious IGY Portisco Marina, a name synonymous with excellence in the yachting world. This marina is far more than just a place to dock your vessel; it's a testament to opulence and sophistication, offering unparalleled amenities that elevate your entire yachting experience.
IGY Portisco Marina is the epicenter of luxury, designed to cater to the most discerning yachtsmen's desires. It's not just a marina; it's a haven of opulence and convenience. The amenities offered are beyond compare, encompassing world-class dining establishments, state-of-the-art facilities, and a full spectrum of services. Whether you need provisioning, maintenance, or simply a place to unwind, IGY Portisco Marina has it all. Your comfort, safety, and satisfaction are paramount to us.
Unparalleled Amenities for Discerning Yachtsmen
Marina Portisco has solidified its reputation as a prime destination for superyachts, with expansive berths capable of accommodating vessels up to 40 meters in length. We recognize that every yacht is unique, and Marina Portisco's berths are tailored to meet your specific requirements. The berths are not just docking spaces; they are a testament to the quality and attention to detail that Marina Portisco offers.
Available Superyacht Berths
Marina Portisco is celebrated for its extensive superyacht berths, each capable of accommodating vessels measuring up to 40 meters in length. At Direct Berth Brokerage, we recognize that every yacht is unique, and we take pride in offering berths meticulously tailored to meet your specific requirements.
Secure Your 40-Meter Superyacht Berth
If you're the proud owner of a majestic 40-meter superyacht, Marina Portisco eagerly welcomes you with open arms. Our secure berths are meticulously designed to provide a safe haven for your prized possession while you explore the natural beauty and cultural richness of Sardinia. Your superyacht will find a second home in Marina Portisco, where the focus is on delivering the finest in yachting excellence.
Your Ideal 25-Meter Berth Awaits
If you own a 25-meter yacht, your search for the perfect berth ends with Direct Berth Brokerage at Marina Portisco. Our commitment to excellence goes hand in hand with our dedication to accommodating vessels of all sizes, and this includes providing you with an exceptional 25-meter berth.
Your 25-meter yacht isn't just a vessel; it's a statement of your passion for luxury yachting. At Direct Berth Brokerage, we understand and celebrate this uniqueness. Our berths aren't mere spaces; they're a reflection of our unwavering commitment to delivering an extraordinary yachting experience.
Explore Sardinia's Premier Yachting Hub
Direct Berth Brokerage opens the door to Marina Portisco and the vibrant yachting hub of Sardinia. Beyond the marina, Sardinia beckons with its coastal beauty and rich culture. Enjoy vibrant nightlife, pristine beaches, and historical treasures. Sardinia offers a wealth of experiences waiting to be discovered, including the picturesque destination of Porto Cervo, just a stone's throw away.
Immerse Yourself in Sardinia's Coastal Beauty
Sardinia's coastline is a mesmerizing tapestry of turquoise waters, hidden coves, and dramatic cliffs. Marina Portisco places you at the heart of this natural wonder. With Direct Berth Brokerage, you can explore its beauty at your own pace, from secluded coves to breathtaking cliffs, all easily accessible from your yacht.
Reserve Your Berth Now and Set Sail
Don't miss the opportunity to secure your spot at Marina Portisco, Sardinia's premier yachting destination. Reserve your 40-meter superyacht berth or 25-meter yacht berth now and embark on a journey of luxury and adventure.
Marina Portisco in Sardinia is where yachting dreams come true. Whether you seek the tranquility of the Mediterranean or the vibrant culture of Sardinia, it all begins here. Make Marina Portisco your next yachting destination and experience the pinnacle of maritime luxury.
Are you interested in other locations?
When it comes to securing the perfect yacht berth, Direct Berth extends its expertise beyond the captivating shores of Marina Portisco. Our exceptional services span a multitude of breathtaking locations, each offering its own unique beauty and allure. Whether you set your sights on the rest of the enchanting Marinas in Italy, the sophisticated Porto Mirabello, or the captivating Marinas in France, Direct Berth remains your steadfast partner in finding the ideal berth for your vessel. Experience the loyalty and unwavering commitment of our team as we guide you through these remarkable destinations. For further inquiries or assistance, our dedicated berth brokers are just one phone call away.
BERTH BROKER
HENK E. VAN EGMOND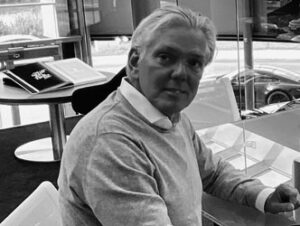 +31 6 53 34 65 26
H.VANEGMOND@DIRECTBERTH.COM
WHY BOOK WITH US?
TRUST & TRANSPARENCY
SEAL THE BEST DEAL
EXTENSIVE KNOWLEDGE
EXCLUSIVE & PERSONAL SERVICE
YOUR ONE-CALL SERVICE