Italy, with its stunning coastlines and rich maritime heritage, has long been a beloved destination for yacht owners seeking unforgettable experiences on the open seas. From the azure waters of Sardinia to the captivating charm of La Spezia, this captivating country offers an array of marinas that cater to the discerning needs of luxury yacht enthusiasts. Join us as we embark on a journey to explore the top marinas in Italy, where luxury and natural beauty intertwine to create an unparalleled yachting experience.
When it comes to finding the perfect yacht mooring in Italy, Direct Berth is here to assist you every step of the way. With our extensive knowledge of the Italian yachting scene and our network of premium marinas, we are dedicated to providing yacht owners with seamless access to the finest berths available. Let Direct Berth be your trusted partner in making your yacht dreams come true.
Why is Italy such a beloved destination for yacht owners?
Italy's allure as a yacht destination is multifaceted, captivating yacht owners from around the world. The country's rich history, vibrant culture, and breathtaking landscapes provide the perfect backdrop for luxury yachting. With a coastline stretching over 7,500 kilometers, Italy boasts an abundance of picturesque ports and hidden coves waiting to be discovered. Moreover, Italy's passion for fine craftsmanship and culinary excellence ensures that yacht owners are treated to world-class amenities and gourmet experiences, further enhancing the allure of sailing its waters.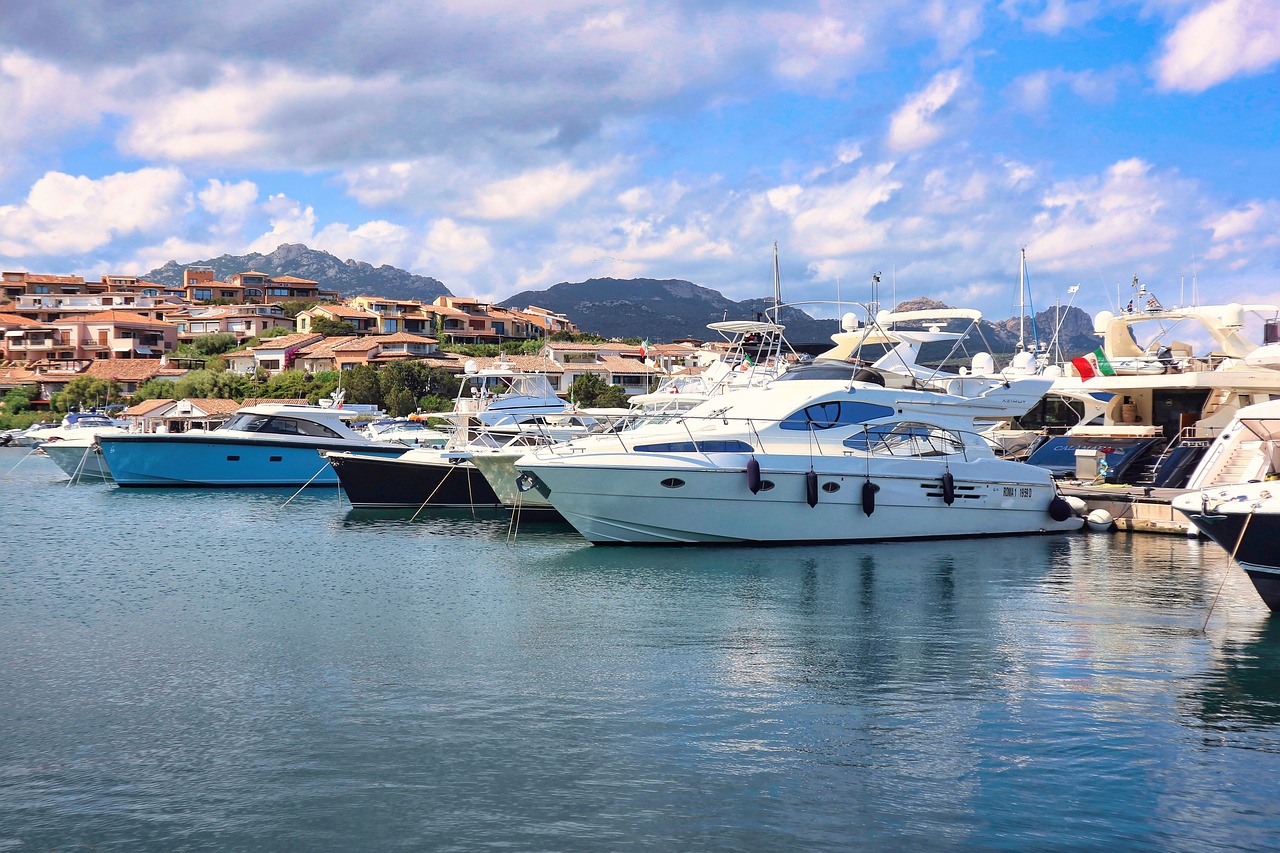 The Top Marinas in Sardinia
Sardinia, nestled in the heart of the Mediterranean, is a true yachting paradise. This island gem is renowned for its pristine beaches, translucent waters, and unspoiled natural beauty. Sardinia offers a selection of marinas that cater to the needs of luxury yacht owners, ensuring an unforgettable experience from the moment of arrival.
Sardinia: A Yachting Paradise
Sardinia's allure lies in its idyllic combination of untouched nature and exclusive luxury. Yacht owners can revel in the island's breathtaking anchorages, where secluded coves and white sandy beaches await. The crystal-clear turquoise waters beckon for leisurely swims and exhilarating water sports. As you sail along the Sardinian coast, you'll be greeted by picturesque vistas, rugged cliffs, and lush Mediterranean vegetation, making it an ideal playground for yacht enthusiasts.
Marina Di Portisco: Your Gateway to the Mediterranean
One marina that stands out in Sardinia is Marina Di Portisco. Situated on the northeastern coast of the island, Marina Di Portisco serves as a gateway to the wonders of the Mediterranean. With its state-of-the-art facilities, personalized services, and stunning surroundings, Marina Di Portisco offers yacht owners a tranquil oasis to relax and rejuvenate. The marina's strategic location provides convenient access to the pristine beaches of Costa Smeralda and the vibrant nightlife of Porto Cervo, ensuring a seamless fusion of luxury and adventure.
Porto Cervo: A Glamorous Haven for Yachts
Another jewel in Sardinia's crown is the glamorous marina of Porto Cervo. Nestled in the renowned Costa Smeralda region, Porto Cervo exudes sophistication and exclusivity. Yacht owners docking at Porto Cervo are greeted by a picturesque harbor lined with designer boutiques, upscale restaurants, and luxury hotels. The marina's elegant ambiance and world-class amenities make it a favorite among the elite, offering a glamorous haven for those seeking the epitome of luxury yachting experiences.
Porto Mirabello: Exquisite Yachting Experience in La Spezia
Moving to the mainland, we find ourselves in La Spezia, home to the captivating Porto Mirabello. Situated in the heart of the Italian Riviera, Porto Mirabello offers an exquisite yachting experience for discerning yacht owners. This marina is designed to accommodate superyachts of up to 65 meters, ensuring that even the most luxurious vessels find a welcoming berth. With its stunning panoramic views of the Ligurian coastline, Porto Mirabello provides a perfect base for exploring the enchanting nearby towns of Cinque Terre and Portofino.
Find your perfect yacht mooring with Direct Berth
As you embark on your journey to discover the magnificent marinas in Italy, let Direct Berth be your trusted partner in finding the perfect yacht mooring. With our extensive network and expertise in the industry, we specialize in connecting yacht owners with premium berths that cater to their specific needs and preferences. Whether you seek a tranquil escape in Sardinia or an exquisite yachting experience in La Spezia, Direct Berth is committed to ensuring your yachting dreams become a reality.
In conclusion: Unforgettable yacht vacations in Italy
Italy's marinas offer a gateway to unparalleled luxury and exploration. From the enchanting coastlines of Sardinia to the captivating charm of La Spezia, each marina provides a unique blend of natural beauty, world-class amenities, and refined elegance. Embark on an unforgettable yacht vacation in Italy, where every moment on board is filled with opulence, adventure, and the timeless allure of the Mediterranean.
Are you interested in other locations?
When it comes to securing the perfect yacht berth, Direct Berth extends its expertise beyond the captivating shores of Italy. Our exceptional services span a multitude of breathtaking locations, each offering its own unique beauty and allure. Whether you set your sights on the enchanting Marinas of Mallorca, the sophisticated Marinas in Mediterranean, or the captivating Marinas of Barcelona, Direct Berth remains your steadfast partner in finding the ideal berth for your vessel. Experience the loyalty and unwavering commitment of our team as we guide you through these remarkable destinations. For further inquiries or assistance, our dedicated berth brokers are just one phone call away.
BERTH BROKER
HENK E. VAN EGMOND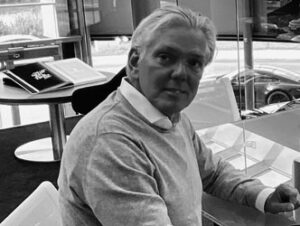 +31 6 53 34 65 26
H.VANEGMOND@DIRECTBERTH.COM
WHY BOOK WITH US?
TRUST & TRANSPARENCY
SEAL THE BEST DEAL
EXTENSIVE KNOWLEDGE
EXCLUSIVE & PERSONAL SERVICE
YOUR ONE-CALL SERVICE