Discover the enchanting allure of Antibes, a jewel nestled along the glamorous Côte d'Azur, where the azure waters whisper tales of maritime sophistication. Amidst this coastal splendor, Direct Berth takes center stage, poised as the avant-garde orchestrator of your premier yachting experience. Let us guide you through the maritime haven where dreams set sail and the French Riviera's charm meets the extraordinary services of Direct Berth.
Exploring Port Vauban and the Côte d'Azur
Embark on a fascinating exploration into the historical roots of Port Vauban in Antibes, a journey meticulously curated for yacht enthusiasts by Direct Berth. This harbor, once a hub of seafaring adventures and strategic importance, has evolved into a modern haven, seamlessly blending its storied past with the contemporary needs of today's discerning yachters.
Unravel the tales that shaped Port Vauban into a maritime gem, strategically positioned to cater to the needs of yacht aficionados. Direct Berth, as your trusted guide, unveils the harbor's evolution, aligning its historical significance with the present-day requirements of luxury yacht experiences.
Historical importance of Port Vauban, Antibes
Port Vauban in Antibes, a beacon of maritime history, unfolds a narrative spanning centuries—a legacy witnessing empires' rise and fall and the birth of legendary maritime tales. Beyond a premier yachting destination, Port Vauban stands as a testament to Direct Berth's commitment, seamlessly blending historical richness with luxury.
Since the 5th century BC, this harbor served as a military port, bustling trading hub, and marina, shaped by layers of sediment, a testament to its pivotal role as a crossroads of civilizations. From Antipolis's foundation to Vauban's 16th-century fortifications, the harbor's transformative journey today extends beyond natural limits, bordered by the old town, Fort Carré, and vast land. Navigating this marina means not just sailing pristine waters but embarking on a historical voyage, where Port Vauban's layers enrich the yachting experience, echoing a vibrant maritime saga upheld for centuries.
Services and Amenities at Port Vauban
Stepping into the world of Port Vauban, Direct Berth becomes your indispensable guide, ensuring your yachting experience transcends expectations. From the moment you set foot in this maritime haven, our commitment to excellence transforms every aspect of your stay, ensuring it surpasses the ordinary.
Services & Amenities
Personalized Welcome: As you arrive, experience a warm and personalized welcome orchestrated by our dedicated team, setting the stage for a seamless transition from sea to land.
Concierge Services: Indulge in the luxury of having a personal concierge at your beck and call, dedicated to meeting your every need and desire.
Efficient Booking Center: Navigate the intricacies of securing your yacht berth effortlessly through our state-of-the-art booking center, streamlining the entire process.
Complimentary Wifi: Stay seamlessly connected with our complimentary wifi services, allowing you to share your maritime adventures with ease.
Electrical Outlet Loan: Power up your devices conveniently with our electrical outlet loan service, ensuring you stay connected on the go.
Amidst these exceptional services, Direct Berth ensures that your yachting experience at Port Vauban is not just a berthing but a curated journey where every amenity is tailored to exceed your expectations.
Elevate Your Yachting Experience with Direct Berth
Embark on a yachting escapade like never before with Direct Berth, where our unwavering commitment to excellence becomes the orchestrator of your maritime symphony. As the gateway to Port Vauban's luxurious realm, Direct Berth transforms a standard yachting experience into a bespoke journey of opulence and sophistication.
Direct Berth's dedication to excellence is not a mere promise; it's a guarantee etched in the array of services and amenities meticulously crafted to elevate your every moment at Port Vauban. From the first glimpse of our personalized welcome, where your arrival is celebrated with warmth and precision, to the attentive concierge services ensuring your every whim is met, we redefine what it means to luxuriate in yachting.
Exclusive Berthing in Port Vauban
When you secure your yacht berth with Direct Berth, it's not merely about a location; it's about crafting an exclusive experience curated precisely to your preferences. We redefine the very essence of berthing, transforming it into a bespoke journey that transcends the ordinary, ensuring your maritime adventure at Port Vauban is nothing short of extraordinary.
Are you interested in other locations?
When it comes to securing the perfect yacht berth, Direct Berth extends its expertise beyond the captivating shores of Port Vauban. Our exceptional services span a multitude of breathtaking locations, each offering its own unique beauty and allure. Whether you set your sights on the enchanting Port Cap d'Ail, the sophisticated Porto Mirabello in La Spezia, or the captivating Marinas of France, Direct Berth remains your steadfast partner in finding the ideal berth for your vessel. Experience the loyalty and unwavering commitment of our team as we guide you through these remarkable destinations. For further inquiries or assistance, our dedicated berth brokers are just one phone call away.
BERTH BROKER
HENK E. VAN EGMOND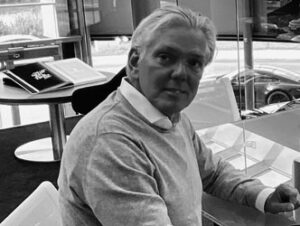 +31 6 53 34 65 26
H.VANEGMOND@DIRECTBERTH.COM
WHY BOOK WITH US?
TRUST & TRANSPARENCY
SEAL THE BEST DEAL
EXTENSIVE KNOWLEDGE
EXCLUSIVE & PERSONAL SERVICE
YOUR ONE-CALL SERVICE