The two islands Ibiza and Mallorca are located on the west side of the Mediterranean Sea. These Spanish islands are part of an archipelago off the east coast of Spain. In total, there are 151 small islands that form the Balearics together. Most of those small islands are uninhabited, but the four main islands that are inhabited are famous travel destinations. The most well-known islands are Mallorca and Ibiza. Both islands are provided with top-notch marinas in which Direct Berth actively operates.
The Mediterranean
The word 'Mediterranean' is quite a self-explanatory term. If you break up the word, you'll find that the Latin words 'medius' and 'terra' are incorporated. Medius means middle and terra means land or earth in Latin. The term Mediterranean itself derives from the Latin word 'mediterraneus', which means 'inland'. This sea is almost entirely surrounded by land. The European continent on its north, the African content on its south, and the Asian continent on its east side. The Mediterranean Sea has a gateway to the Atlantic Ocean between Spain and Morocco. This gateway is called the Strait of Gibraltar and is a very narrow channel of 13 kilometers in width. Back in the ancient days, this channel was like a superhighway for transport by water. Because of this, the trading business could bloom within this region. Not only products were being traded, but also cultural exchanges were made possible. Nowadays, people still love to visit the Mediterranean because of the many possibilities the region has to offer. Especially people with yachts adore the Mediterranean Sea because they can easily 'hop' from island to island. For example, the marinas in Sardinia are not that far away.
The Balearics
The Balearics are a Spanish island group in which Mallorca and Ibiza are located. These two islands are famous all over the world for their stunning nature, sandy beaches, and vibrant nightlife. Especially Ibiza is famous for its clubs, parties, and festivals during the summertime. The islands are beautiful with lots of fun activities to do during the day. There are more than enough high-quality restaurants that serve delicious food inspired by Mediterranean cuisine. However, these islands are so famous that getting a berth for your yacht can be difficult. Especially during the summer when the demand is higher than the supply. Therefore, it is highly recommended to start early with your search for a berth in the Balearics.
Marinas in Ibiza and Mallorca
Direct Berth is active in the best marinas in the Mediterranean. From the east side of the Mediterranean to the west side Direct Berth offers you different berths for your yachts. Not only other locations are available with us, but also different yacht lengths are available for sale and rent. Direct Berth has moorings in several marinas separated over the two islands Ibiza and Mallorca. Some of these marinas in Mallorca are Puerto Portals, Marina Moll Vell, and Port Adriano. Furthermore, Marina Ibiza and Marina Santa Eularia are located in Ibiza. If you are looking for a berth for your yacht and you're interested in either Mallorca or Ibiza as a location, we would love to help you make the perfect decision for your yacht.
Find your berth
We love sharing our expertise and extensive knowledge with our customers, so they'll find the best berth match. At Direct Berth, we offer you the personal service you require in order to make the right decision. With many berths in several marinas, we make it our mission to find the best berth for you and your yacht. Therefore, we believe in working together with our customers to build trust before sealing the best deal for them. You can take a look at all berth listings in Ibiza and Mallorca.
Are you interested in other locations?
When it comes to securing the perfect yacht berth, Direct Berth extends its expertise beyond the captivating shores of Mallorca & Ibiza. Our exceptional services span a multitude of breathtaking locations, each offering its own unique beauty and allure. Whether you set your sights on the enchanting Marinas in Mallorca, the luxury Marinas of Ibiza, or the captivating Ports in Barcelona, Direct Berth remains your steadfast partner in finding the ideal berth for your vessel. Experience the loyalty and unwavering commitment of our team as we guide you through these remarkable destinations. For further inquiries or assistance, our dedicated berth brokers are just one phone call away.
BERTH BROKER
HENK E. VAN EGMOND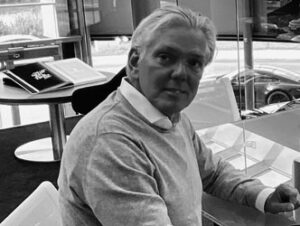 +31 6 53 34 65 26
H.VANEGMOND@DIRECTBERTH.COM
WHY BOOK WITH US?
TRUST & TRANSPARENCY
SEAL THE BEST DEAL
EXTENSIVE KNOWLEDGE
EXCLUSIVE & PERSONAL SERVICE
YOUR ONE-CALL SERVICE