Whether you want to continue to sail your yacht to the next destination or want to move your yacht to a new marina. Either way, you probably must sell your berth and buy a new one at that location. Usually, people try to sell their berth at the concierge in their marina. But nowadays there are easier and faster ways to get rid of your old berth. Besides, if you're trying to sell your berth you might need some additional support and knowledge to get a good deal. At Direct Berth, we offer you that service. We will help you sell your berth for a good price while also helping you make the right decision.
Let us know if you are interested in selling your own yacht berth by sending an email or giving us a call.
Selling your yacht berth
It isn't always easy to sell your yacht berth. This is because of the supply and demand of yacht berthing places. This doesn't necessarily mean that there is a shortage of berths, but it does mean that there are several factors that can affect the market. At Direct Berth, we would love to take a look with you at the possibilities and benefits of your yacht berth. In addition, we can offer to be a reliable partner in this process as we are more than able to understand the risk and liability of selling berths. We find personal guidance extremely important with selling your berth as well as performance and trust.
Location
First, the location of the marina is a big must to sell your berth. Depending on the hotspots of the season it can differ where the lucrative yacht slips are to be found. For example, the Mediterranean is a beloved area in the summer for yachting and sailing. This means those berths or slips are increasingly growing in costs. It also means that during that period there can be a shortage in berths in certain regions due to the popularity. As a buyer that is inconvenient, but as a seller, it can be super convenient. Knowing the environment of your berth is quite important since that will probably be one of the main reasons for a buyer to proceed with the purchase. Especially in the summer period, since people are interested in outdoor activities and other forms of entertainment. A town with a lot of leisure facilities is always beneficial for those spending a longer period in one place. Proper shopping areas are also very highly requested.
Features of yacht berth
Another quite essential factor to sell yacht berths is the special features it offers. As a customer decides to purchase a berth for their yacht, they compare the features that are included with alternative berths in different marinas. Some features are obviously more important than others. For example, safety and security are two prime features for most captains of yacht owners. Which makes a lot of sense because yachts can be extremely valuable. Not only in terms of money, but also in terms of sentiment.
Another important feature is accessibility. It is quite important to have a good connection between the marina and the nearest airport. Some people travel to their vacation destination by plane, where their yacht (and possible staff) will be waiting for them. So, good transport and access to an airport are quite crucial. Transport between the airport and the marina is sometimes offered to those with a yacht in that marina. Also, fuel delivery can be available at certain berths in marinas. Besides fuel being portable water is also important for superyachts.
Selling at Direct Berth
At Direct Berth, we are specialized in a niche market solely dedicated to the sale, rent, and purchase of marina berths all over the world. Due to our knowledge and experience, we became a leading berth broker. Regardless of the destination or size of the yachts or superyachts, Direct Berth can deal with all of them. Therefore, we can offer a broad network between marinas and yacht owners all over the globe. From the marinas in Spain to the marinas in Croatia. Direct Berth is active in many different marinas all over the world. You can take a look at all of the marinas to get a quick overview of some of the marinas.
BERTH BROKER
HENK E. VAN EGMOND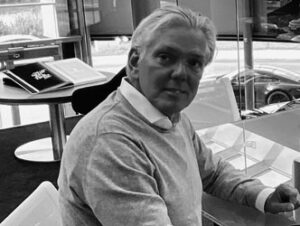 +31 6 53 34 65 26
H.VANEGMOND@DIRECTBERTH.COM
WHY BOOK WITH US?
TRUST & TRANSPARENCY
SEAL THE BEST DEAL
EXTENSIVE KNOWLEDGE
EXCLUSIVE & PERSONAL SERVICE
YOUR ONE-CALL SERVICE