POSTED On 17.08.2023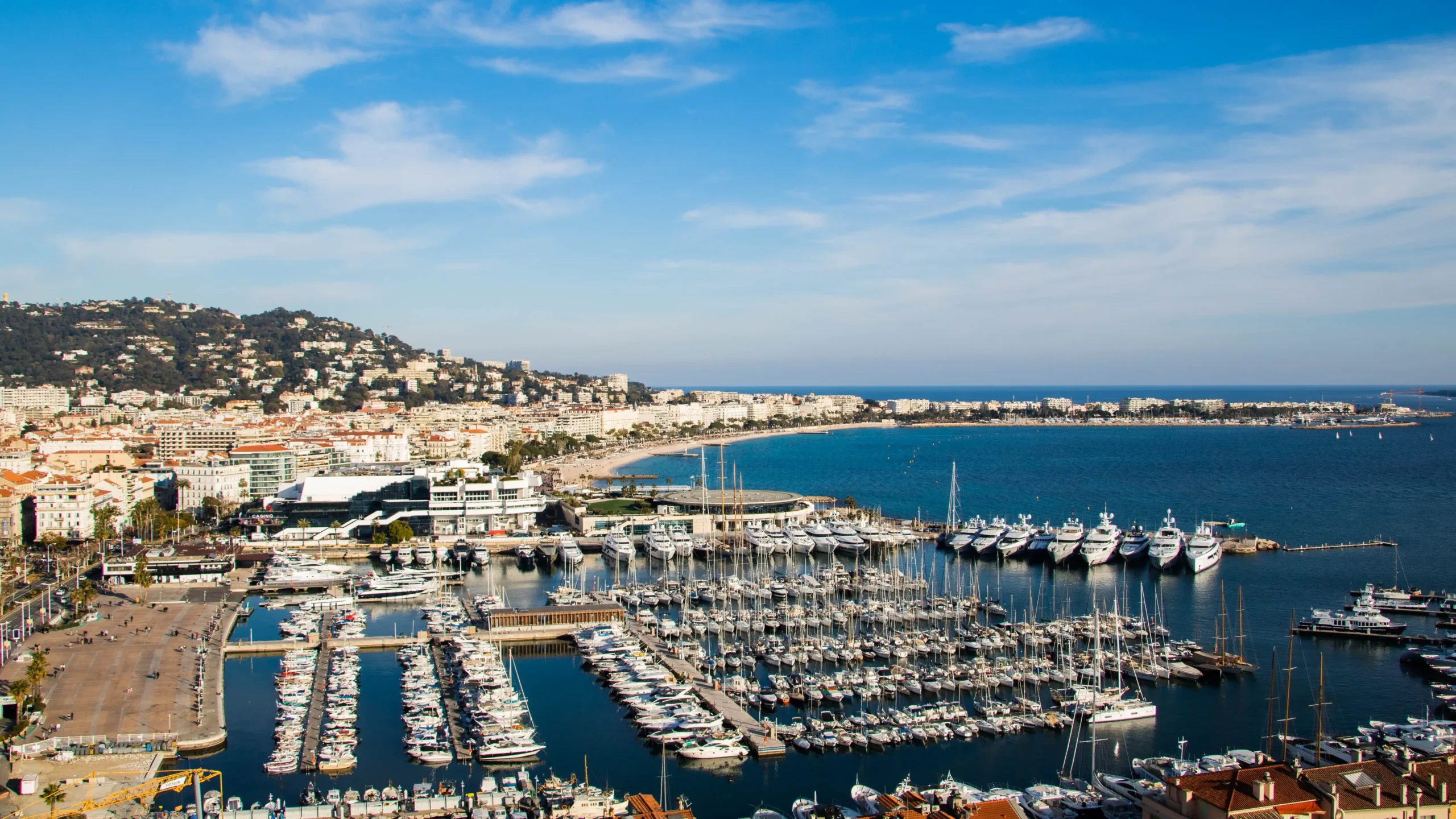 The Cannes Yachting Festival: A glimpse into yachting extravaganza
The Cannes Yachting Festival, formerly the Cannes Boat Show, takes place every year at the end of summer and this year, it is scheduled to run from September 12th to September 17th. Yacht manufacturers, brokers, sellers, and enthusiasts are brought together. It offers a stunning display of superyachts, tenders, and high-speed craft. An important new feature of the 2023 event is the creation of a floating area in Vieux Port, which will accommodate smaller yachts from 8 meters. The Cannes Yachting Festival is located on the two ports of Cannes: Vieux Port and Port Pierre Canto.
Vieux Port
Each year, Vieux Port, one of the most ancient marinas along the French Riviera, extends a welcoming embrace to proudly display special exhibitions organized by the best shipyards in the world. On one side of the harbor, there is a jetty where yachts go to the islands, and on the other side, there is a well-known jetty called Albert-Edouard.
Vieux Port is exclusively designed for individuals in the motor industry. It has 535 impressive new motor yachts, spanning from 5 to 48 meters in length. The port is divided into 4 different sections. The electric yacht area unites fully electric and hybrid yachts at the center of Vieux Port, within a dedicated zone exclusively reserved for this purpose. In addition, there is the motorized multihull area, the engine area, and the sea trial area.
Port Pierre Canto
Port Pierre Canto was France's first private port. It was special because it was placed in a smart spot with a great view. Until this day the port is a stunning yacht area that brings together elegance and tranquility, situated between the lush greenery of Croisette and the beautiful blue waters of Cannes Bay. It's been renovated and modernized, offering an iconic view of the Lérins islands. The transformation of Port Pierre Canto from an original private port to a vibrant yacht paradise highlights the perfect mix of historical and new. This port is divided into 3 areas: Sailing, Brokerage, and Toys.
Cannes Yachting Festival and its historical significance
The Cannes Yachting Festival stands out as one of the most prestigious annual gatherings in the global yachting community. With a staggering attendance of over 50,000 visitors each year and an impressive showcase of nearly 700 yachts, it's the focal point of maritime trade.
The allure of luxury yachting at the French Riviera
The French Riviera stands as one of the most favored global destinations for charter yachts, and it's easy to see why. From May to October, this stunning location transforms into a bustling haven for superyachts. The French Riviera offers an ideal coastal route that includes visits to Monte Carlo, Nice, Beaulieu-sur-Mer, Saint Tropez, Cannes, and Antibes. Moreover, it encompasses the allure of rich history and glamour. Each of the cosmopolitan towns along the French Riviera boasts its own distinctive character, attractions, and culinary delights.